Day 21, Saturday, September 11. Greenville, MS to Vicksburg, MS
(101.3 miles, 16 mph, 6h 21m 47s)

Up at 5:30, load luggage 6:15, breakfast buffet at Shoney's, 7:00 on the road.

Very nice forecast, Cool start, overcast most of morning, full sun around noon - then hot and humid. We rode to Shoney's for breakfast at 6:30, as you can see, it was still dark, then a 7 AM Mississippi sunrise. Today's Mississippi Delta ride was flat. I took pics of several cyclists while moving.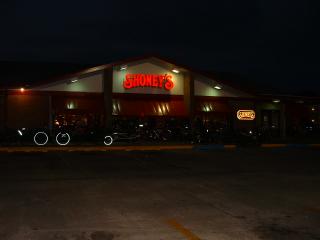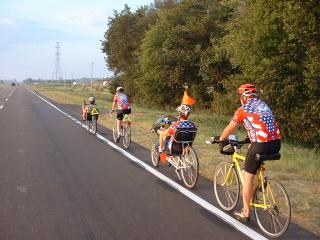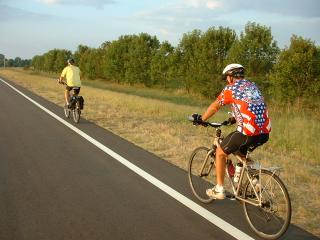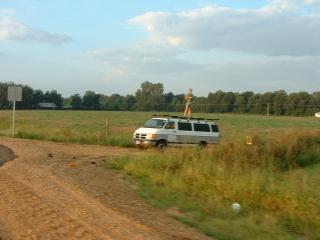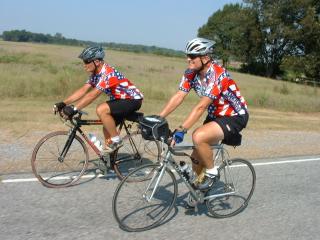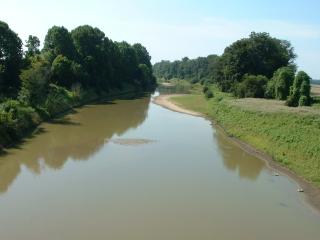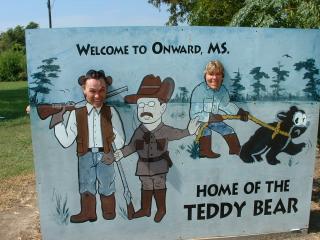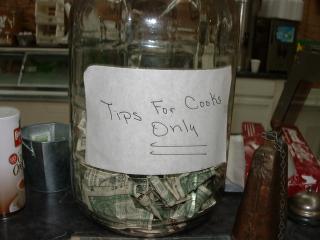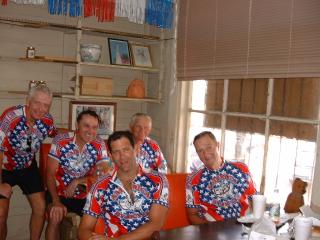 Had lunch at "Onward store" with Craig Fulmer, Dave Kahn, Keith Hamler and Steve Groves (Onward is the name of a town). This was the only store to eat at that was on our route - a very rural country store.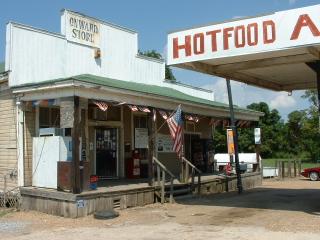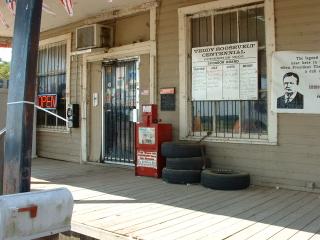 FIELD OF DREAMS - Saga 7
I only saw one corn field today, so naturally I stopped, got off my bike, wandered into the field and listened for ten minutes and heard ............................ nothing. So I peeked out to see if anyone was watching me, felt hungry, picked an ear of corn and ate it! Disappointed at not getting any of the three words I still need to hear - I sadly left! - Maybe tomorrow - I am also wondering if anybody reading this journal has figured out "the message".
| | |
| --- | --- |
| Anybody watching me? | Boy, this tastes good! |
--- To Be Continued ---
Most riders chose to take a side trip, from SAG 2, to the Vicksburg battlefield. I chose to ride straight through to Vicksburg. Our hotel, the Rainbow Hotel and Casino, is very nice and is one of many along the Mississippi river.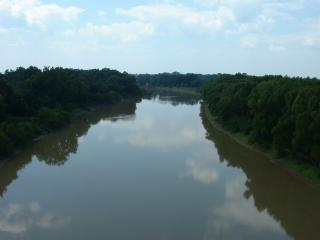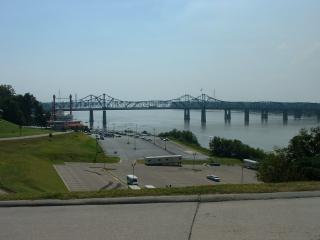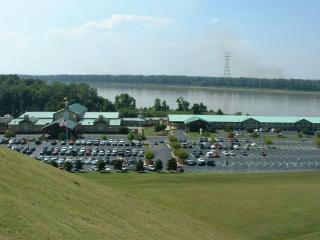 We had route rap at 6:30 and then a buffet dinner at the Casino Restaurant. Mike also told us that as it stands now, we will go on to New Orleans, but will probably get some rain from Ivan. However, the rain is not expected to be severe enough for us to abort or modify our route. Tomorrow will be an 88 mile ride to Natchez.