Day 18, Wednesday, September 8. Memphis, TN to Hernando, Mississippi
(38.9 miles, 14.2 mph, 2h 43 min 25 sec)

Up at 7:30, no alarm- sleep in, a short 37 mile ride today, 8 AM breakfast at Denny's, 9 AM load luggage, 9:10 on the road.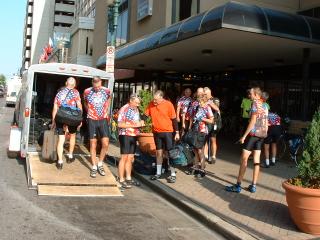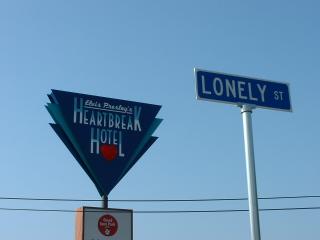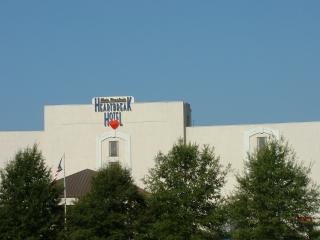 I decided to visit Graceland today as it is just 1/4 mile off our route. I did the tour of Elvis' Graceland mansion and found it to be very interesting and informative - I'm glad I did it - spent 3 hours there. The "Elvis Presley Blvd" street signs used to be down at street level but people were stealing them so the town of Memphis relocated them up high on horizontal poles at intersections. I was told that they also are "electrified???" Hmmmm!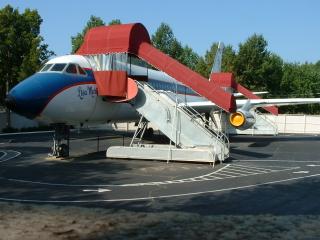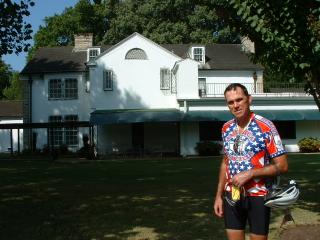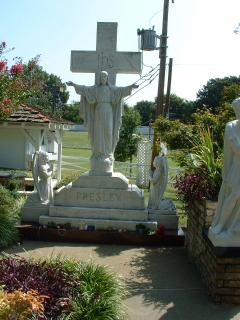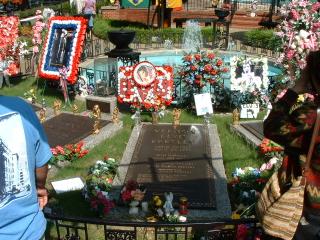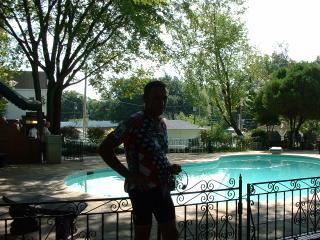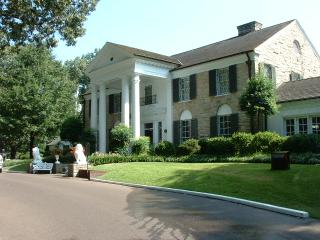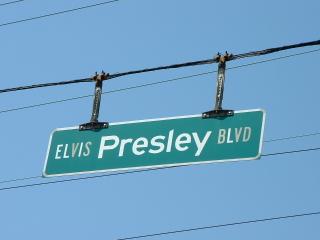 The rest of the ride was mostly "country riding" - good weather, not much traffic. I arrived at our Super 8 Motel about 2 PM, and immediately did laundry, and then went to lunch with Nancy at a Barb-B-Que sandwich shop. I worked on my journal and then to route rap - where Mike shared with us the options that we have concerning the threat of hurricane Ivan. ABB will make a decision by this Sunday. I will share in my journal information when I know it. Then off to dinner.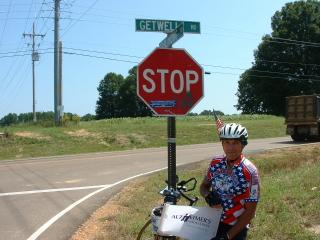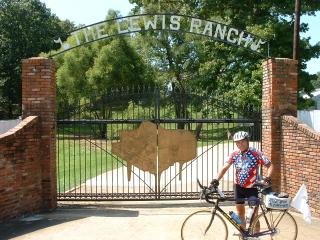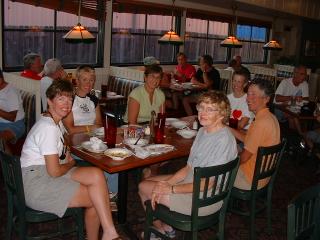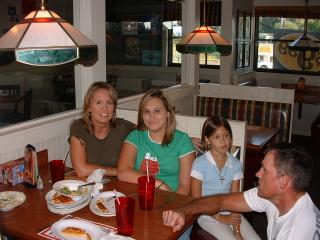 The "girls pic" is all the female cyclists on our ride and they are the "winning team", because they are the only team that participated in our scavenger hunt last week. None of the guys participated - I guess that makes us "losers". They found every one of the 10 items in the hunt. Left to right are Cynthia, Nancy, Candice, Lisa, Karin and Marilyn.
We are at a Pizza Hut for dinner tonight. Also, I met the friendliest family at dinner and I chatted a while with them about our ride. They are Sally, Alexis and Sunny Lee from Hernando- after dinner they were on the way to a church meeting.
Now back in hotel to complete yesterday's and today's journals. I've been having some computer problems so have fallen 2 days behind.