Day 16, Monday, September 6. Dyersburg, TN to Memphis,TN
(104.7 miles, 15.2 mph, 6h 51m 32s)
Up at 4:45, 5:30 continental breakfast here at Comfort Inn, 6:30 load luggage, 6:35 on the road.
Very early start today due to such a long ride of 107 miles. Forecast is for mostly sunny skies, temperatures in the mid 80's and humid. The foggy sunrise was quite striking.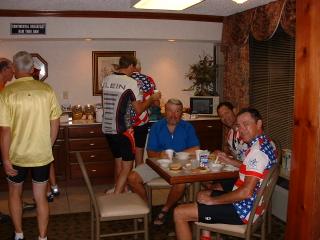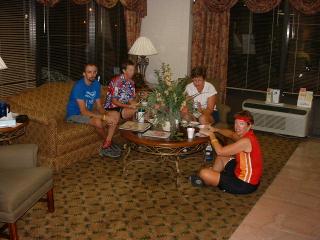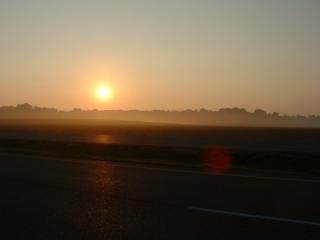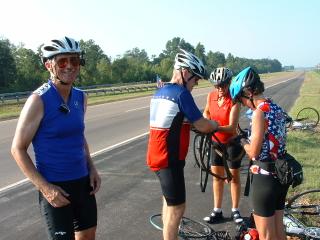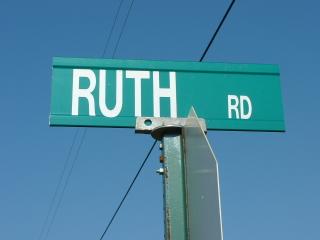 Karin Weisburg had 4 flats today. I happened to come along as 3 other cyclists assisted her. Later in the day I helped her with her fourth flat.
There was 3 SAGS today and we needed all of them. SAG stops are preplanned stops for cyclists to replenish water and eat energy snack food during the day's ride. We have to consume large amounts of water, to prevent dehydration and muscle cramps, especially during hot humid days.
More cotton fields and kudzu today, also saw some bamboo. Most of our riding today was out in the country and relatively flat.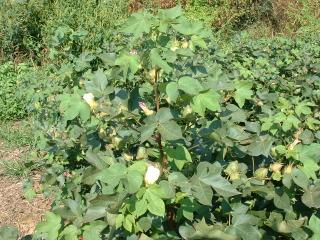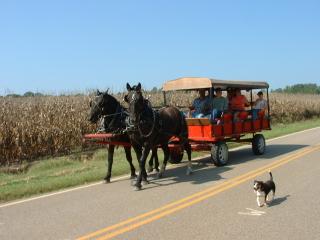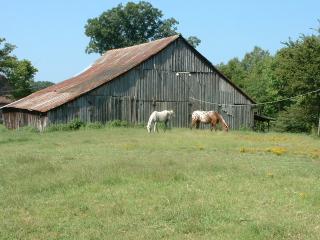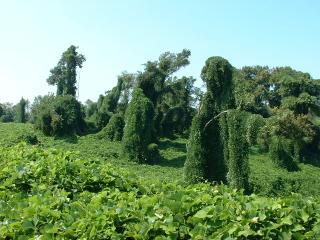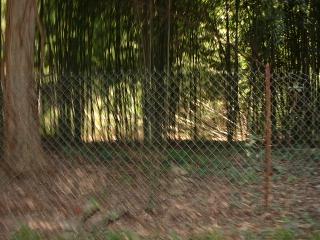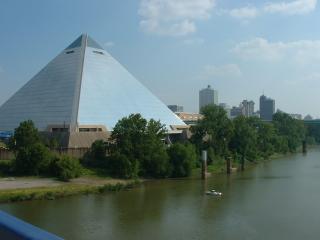 I arrived at our hotel about 4 PM. We are staying at a Best Western in downtown Memphis. Tomorrow is a "rest day" here and our ride will continue on Wednesday. Also tomorrow I need to do a small wash, do a little shopping, clean and lube my bike, go to a dentist to get a temporary filling, get a haircut and go to Graceland.