Day 14, Saturday, September 4. Cape Girardeau, MO to Union City, TN
(94 miles, 15.2 mph, ~ 6 hrs)

Up at 5:30, 6:20 load luggage, 6:30 breakfast at Cracker Barrel.

Forecast today was for heavy fog in AM and burning off by 9 AM. As you can see from this pic, visibility was only about 100 - 150 feet, and it did burn off around 9 - 9:30 AM, just about the time I got to SAG 1 at 25 miles out.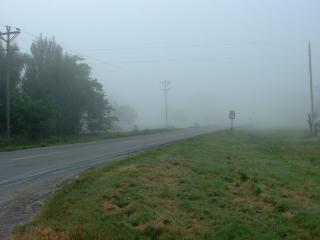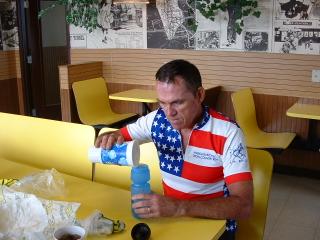 At 45 miles, 8 - 10 of us stopped at a Subway for lunch and before I left I stocked up on water and ice in my water bottles. Mike had warned us at route rap last night that there was this 27 mile section of todays ride that had absoultely no services at all. He was right, next to river, very flat, very steamy and humid, hundreds of acres of corn and soybeans. A growing soybean plant is bushy, about 2 feet tall and the bean part looks like a small fuzzy pea pod, the plant dies, dries up and then is harvested when it looks like a stick with small pods hanging off it.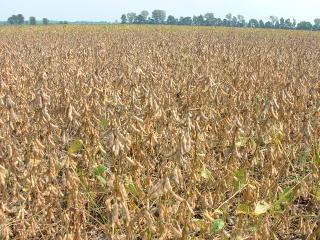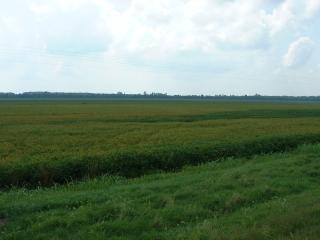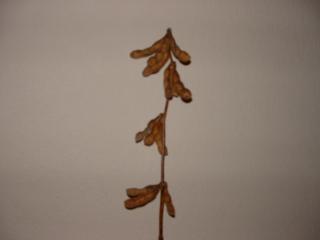 The ferry was a modified barge that had a tug boat permamently attached to it's side, so the tug just pushed the ferry boat across the river.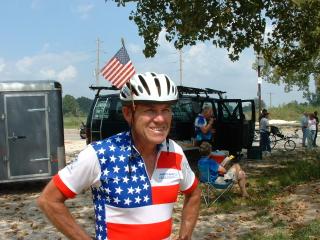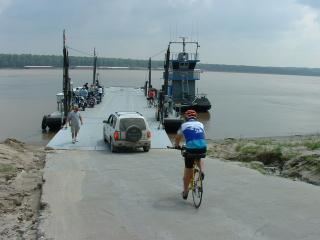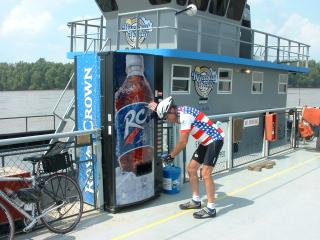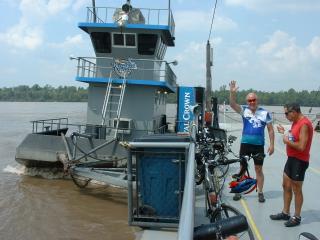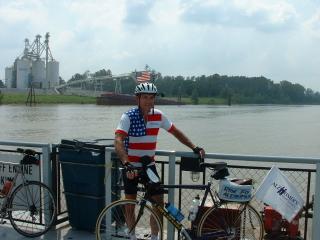 These strange looking large "shrubs" are trees that have been over run with an extremely aggressive growing vine plant called Kudzu. It was brought to the US from Japan and is now taking over parts of the southeast.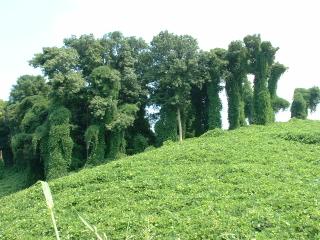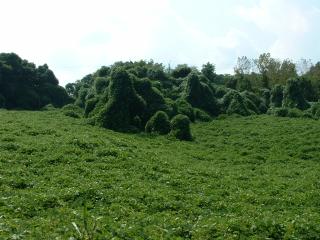 Today we traveled in 3 states: Missourri, Kentucky and Tennesee. We are staying at a very nice hotel - Hampton Inn. I arrived about 3 PM, hung out in the lobby until our luggage arrived and quickly did my laundry, went to route rap, passed out the remaining Cliff Bars and went to buffet dinner at Ryans Restaurant. Now 8 PM and doing journal. Tomorrow is a 43 mile ride to Dyersburg, TN. - then comes a 107 mile ride to Memphis.