Day 8, Sunday, August 29. Keokuk, Iowa to Hannibal, MO
(65.4 miles, 14.3 mph, 4h 33m 16s)
Up at 6:30 (short day today), Holiday Inn Express continental breakfast - best one yet on this ride, waffles, toast, bagels, assorted fresh fruit, assorted cold cereals, donuts, muffins, juices. 8 AM load luggage, 8:10 on the road.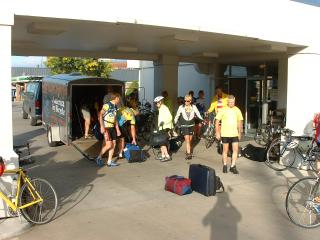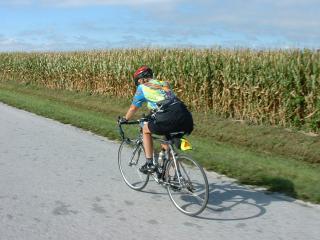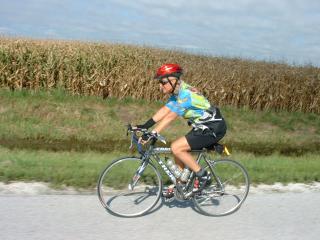 No rain forecast, quite chilly to start, overcast skies. Today's ride could best be described as short and quite flat. At about 9:30 AM our route took us down beside the Mississippi and had about 20 miles of smoothly paved, flat, straight riding with a tail wind and bright sunshine - just a beautiful ride for me, Frank, Barbara and Nancy - cruising along at 20 mph.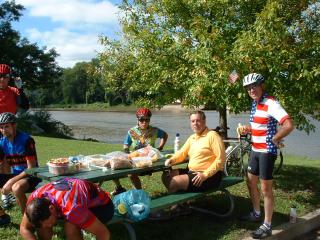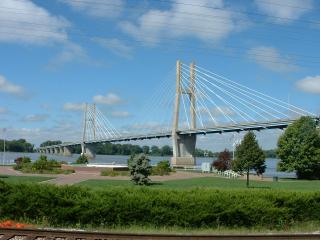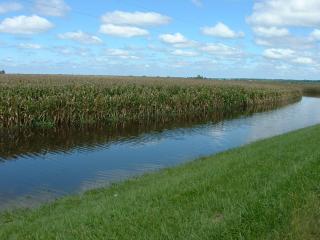 We have crossed the Mississippi (the big muddy) several times now, many more will come and it just gets bigger and wider as we cycle south.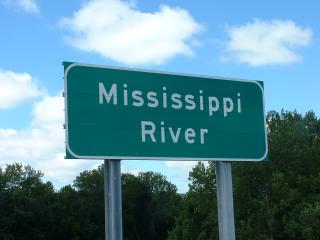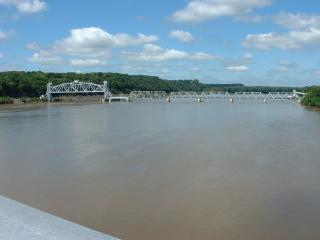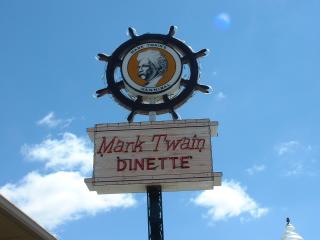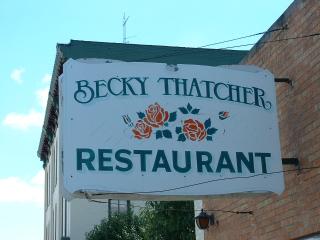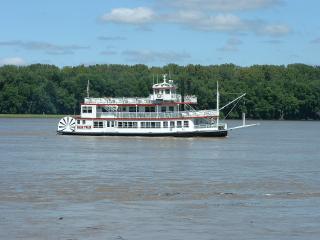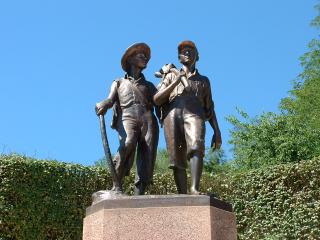 The "old town" of Hannibal is very quaint and full of neat places, buildings and attractions. I particularly like the movie I took of L.A. Suess, the banjo/harmonica player as he wandered around downtown old Hannibal. He also does shows on the Mark Twain Riverboat.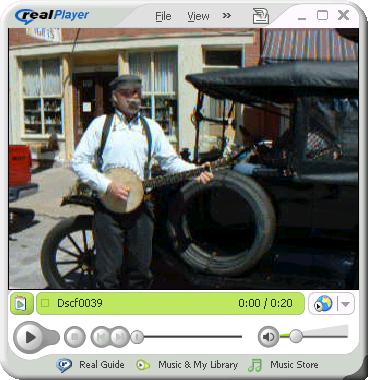 [This file contains 20 seconds of .AVI video with sound, which equates to a filesize of about 3.5 MB. Not recommended for anyone on a dial-up connection. Visit www.RealPlayer.com for a compatible video player if you need one. Ed.]
I finished my ride by 12:30 so had lunch at the Mark Twain Dinette and then did some sightseeing. I arrived at our hotel, The Hannibal Inn at 2:30 PM, cleaned up and worked on my journals. Route rap at 5:45, dinner at 6:00 at Golden Corral. Lights out at 11 PM. Tomorrow is a 100 mile ride to St. Charles MO. with many steep hills.