Day 5, Thursday, August 26. Dubuque, IA to Clinton, IA
(80 miles, 11.9 mph, 6h 40m 50s)
Up at 6AM, 6:30 continental breakfast at our hotel, a Days Inn - waffles, cold cereal, donuts, bagels, milk, juice. 7:15 on the road.
Today was pleasantly cool, overcast again, and threatened rain. Partly sunny in PM. At 11.3 miles we had the first of 3 very difficult climbs. This one was 15% for 0.4 miles. I was in my smallest chain ring and biggest gear the whole way up. I had to snake my way back and forth across the road up as I got close to the top. Boy, it was tough but I did it!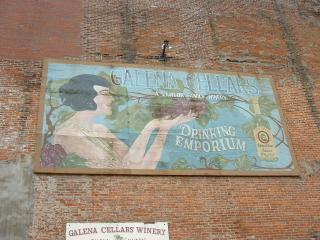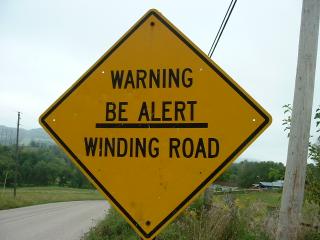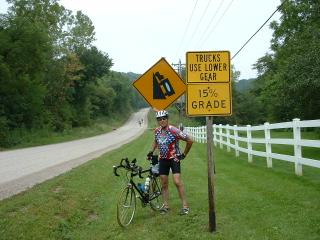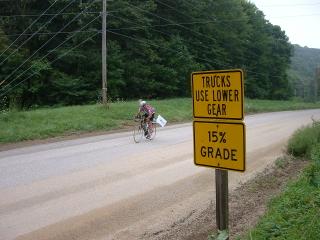 Here I am on the first 15% climb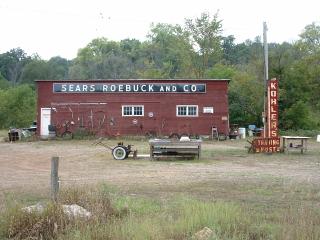 Sears and Roebucks
I couldn't resist - this is quite a rural setting for a Sears store. It's hard to believe that not so long ago it was operational and profitable, times sure do change.
The second climb also was 15% and for 0.7 miles. These pics show me at the bottom and then finishing at the top. It seemed a little easier to do the second one, my quads were really aching.
Our first SAG was in the small town of Hanover. So many of the shops and busineses are located in 100 year old buildings. Some, but not much new construction. I'll be passing through many more similar towns as I pedal to New Orleans through rural America. I find the "old lifestyles and attitudes" so low key and non threatening. Today everything is so busy and fast paced, everybody is trying to do so much - they often don't have time to just relax and "smell the roses", and spend more time with family. I admit to being that way - oh well, maybe tomorrow (or when I get home) I can back off a bit - but who will mow the lawn, put a new roof on the woodshed, cut wood for the shed, fill cracks and seal the driveway, cut down deadwood in the woods, cut and pull down out of control grape vines in the woods, clean the moss off the roof, --- what did I forget? Hmmm....here I go again --- I'm not supposed to be thinking of all those things out here, guess I better change the subject.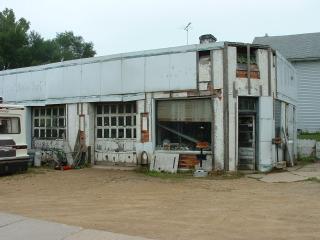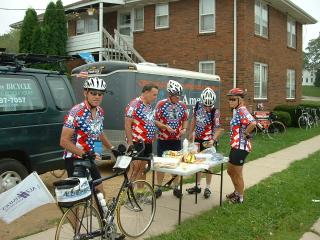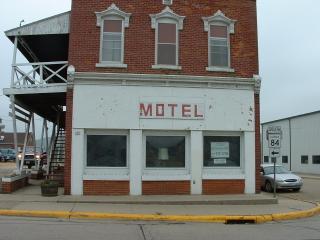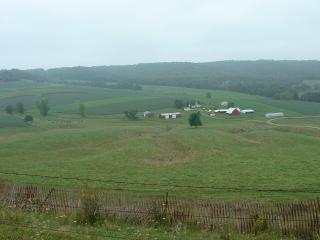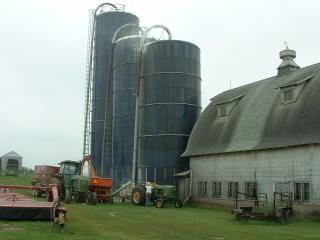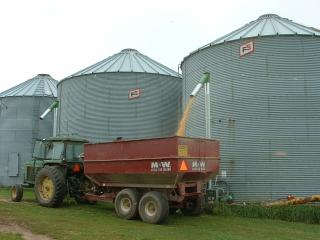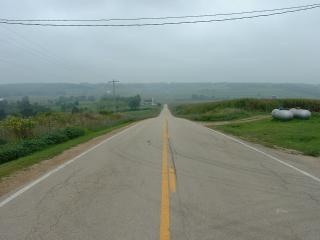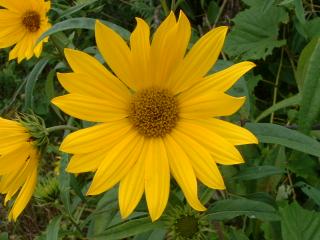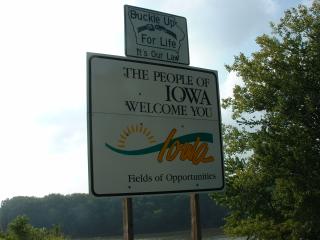 There was a third difficult climb, only 10% for 0.5 miles. I never thought I would look forward to a 10% grade, I did it and by now my quads were really sore. Fortunately, the rest of today's ride was relatively flat.
Just as I was leaving the third SAG at 53 miles and ready to cross some railroad tracks, a freight train came along and stopped, blocking the crossing for over an hour. As a result I will again be up very late finishing and sending my journal and some pics.