Day 8, June 29: Ontario, OR to Boise ID
63.9 miles, 15.7mph; 4hr, 8 min , 10 sec.
Up at 5:15, load luggage 5:45, breakfast 6:00 at a local restaurant - pancakes, scrambled eggs, sausage, juice and coffee, on the road 7:00.
Today is a short day. It was not a "frying" day in the saddle like several recent days have been. The big buffalo that we saw came up real close and was quite interested in my bike. His head was about chest high on me and his shoulders hump almost 6 feet. These were the only ones we saw today.
There were many small ranch/homes along the road. Usually there is a mobile home, some farm equipment, old cars, machinery and a few horses on less than an acre of land. We continued to see hundreds of acres of onions and alfalfa and now starting to see corn and potatoes. Most of the fields have what I would call forced trough irrigation systems. I'll take some more close up pics as I go along.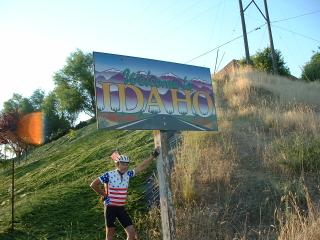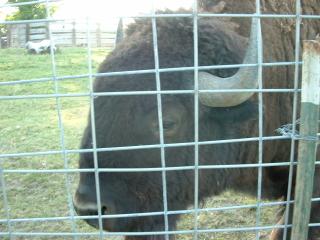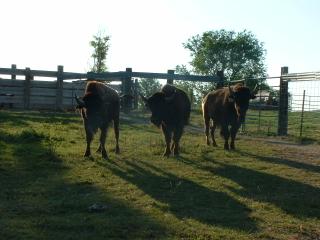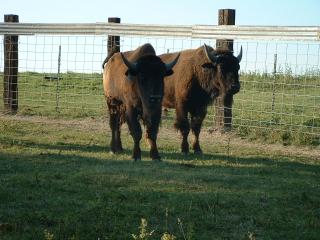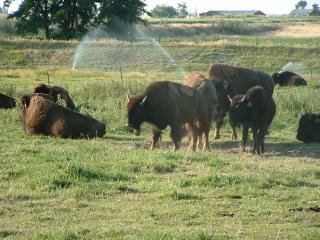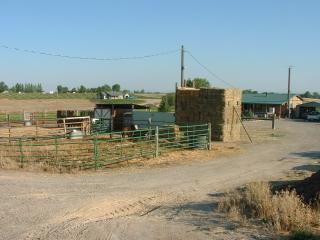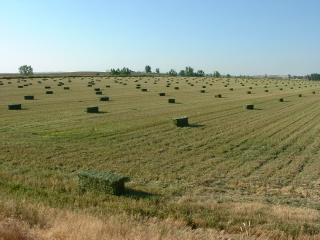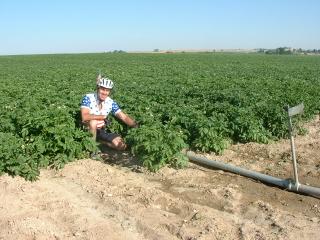 I couldn't resist the potato field pic. That pipe is one of many that are parallel to each other and have 3 ft tall vertical pipes with revolving sprinklers on them, so the field is watered by overlapping circles.

The only SAG today was in a gas station parking area that just happened to have a temporary tent that was selling fireworks. I thought the "boring people" reference was interesting. [See below]

We had lunch on the patio of a nice downtown Boise sandwich shop called "The Lucky 13". We are at the Courtyard Marriott - real classy - jacuzzi and swimming pool - did them both, and met my new roommate, Steve Beck. Steve started in Astoria and is going to Casper WY, so I will have another roommate change from Casper to Sioux Falls SD.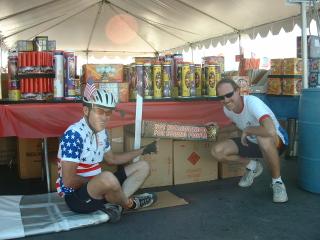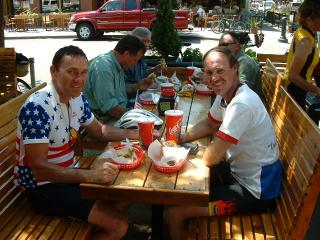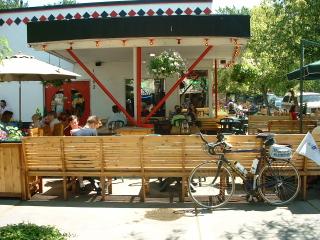 Tomorrow is July 1. On a day basis, time seems to pass slowly. Especially when I am climbing mountains or traveling through a hot, dry desert, getting sunburned and chapped lips. I apply 30 & 45 sunscreen often. My perspiration makes me a gooey mess sometimes and I still get some sunburn. But after a few days, time appears to have gone by fast.
I am in the process of organizing a tubing outing for tomorrow on the Boise River. There seems to be a lot of interest. Off to bed now 10 PM.