Day 5, June 27: Prineville, OR to John Day, OR
119.2 miles, 15 mph, 7h 55m 53s
Up at 4:45, load luggage 5:15, breakfast 5:30 at a local restaurant - eggs and hash browns.
On the road at 6:10 (this very early start is necessary because of the 117 miles we have to ride). Long and hot ride includes 2 major climbs. The day began with a flat, cold 5 mile start against a strong head wind, my fingers were numb until we started the first climb and got into the sun. We passed through several stands of Ponderossa Pine and at 9AM I stopped and took a 30 min. nap under a big Pine. The first climb lasted for 25 miles and we reached Ochoco Pass at 4,720 ft. SAG 1 was here and then a 12 mile (2,500 ft) descent and a short flat 2 mile ride to Mitchell, a quaint western town with a resident black bear.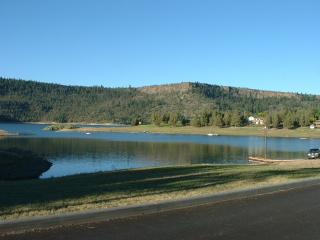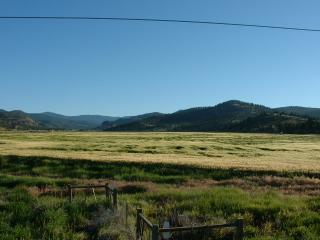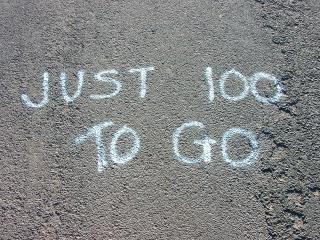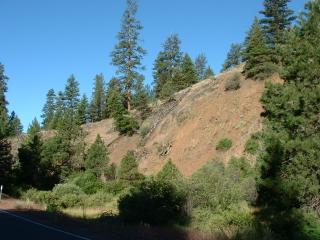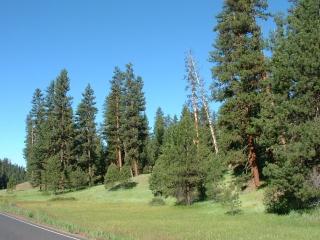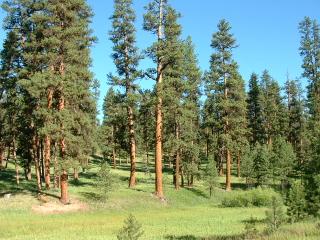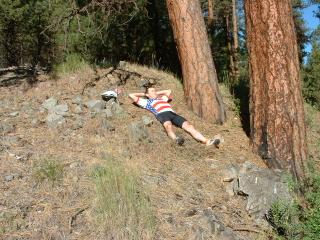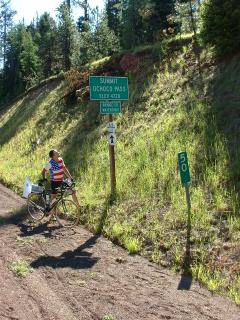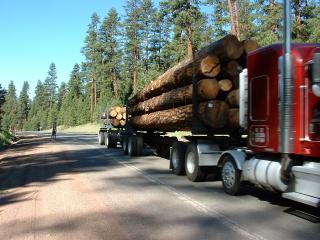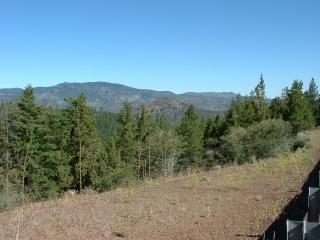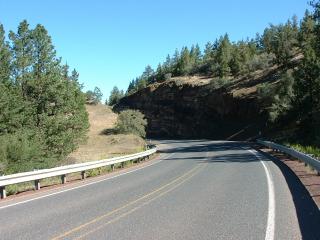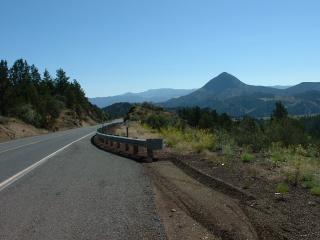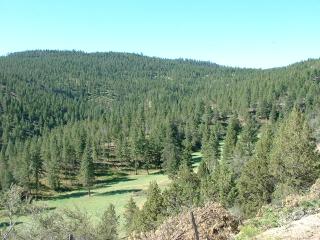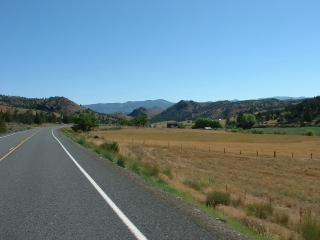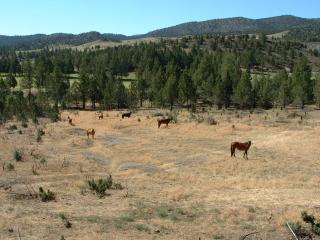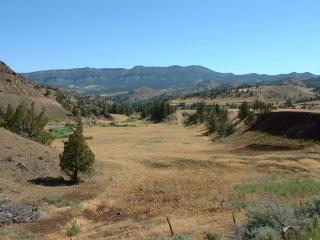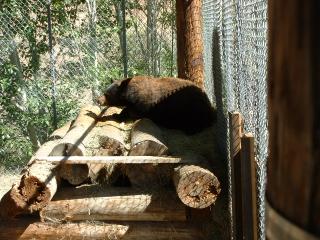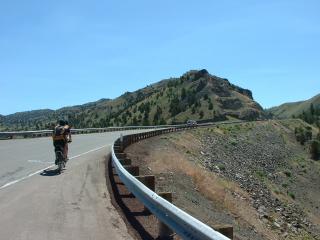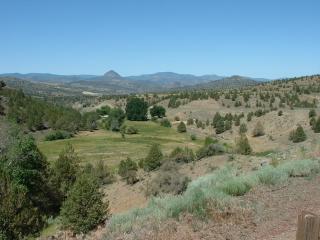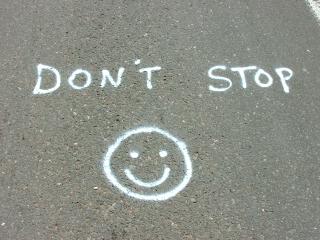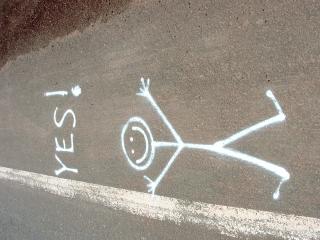 We then did a very difficult climb (10 miles) back up to 4,368 ft and then a 28 mile descent. The last 8 miles of descent was through the John Day Fossil Gorge - just geologically awesome. I even took 2 short movies from my bike. I hope to get them on the site. [Editor's note: The movies are HUGE, like 4 MB each, so I'm trying to find a way to shrink them down before posting them. The links are as follows, but don't click unless you are ready for a long download. Actually, I recommend right-clicking on them, and then "save target". Save them to your computer and don't worry about downloading them new each time you watch.]
Movies: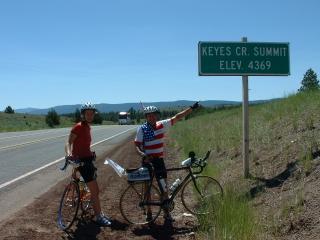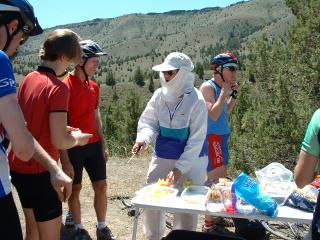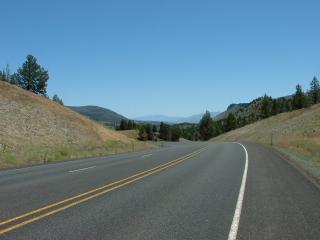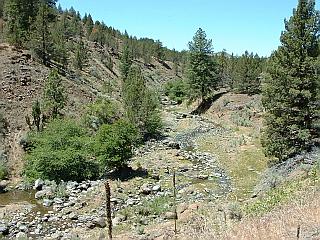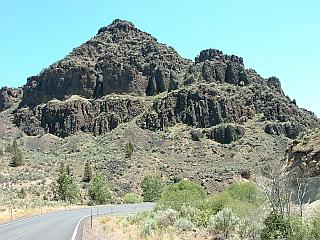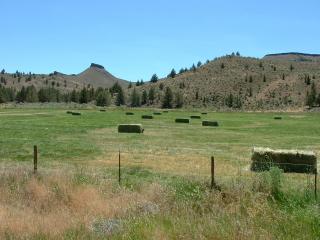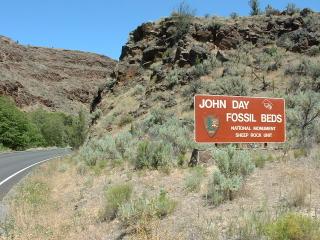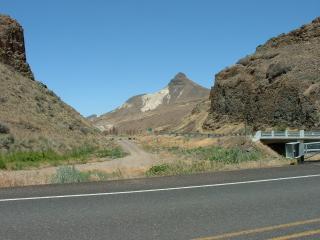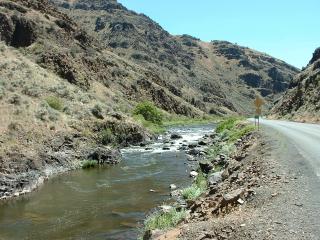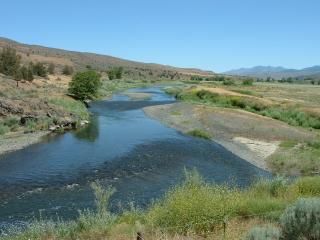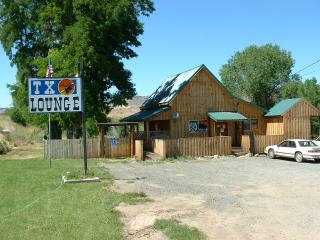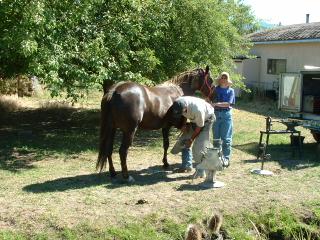 The rest of the day was a 100F rather flat, tail wind ride through Dayville and Mt. Vernon. I stopped to take 37 pictures today, had lunch in a lounge (where I chatted with several local male residents)and didn't arrive in John Day till 5 PM - a very long day!

Tomorrow is an 81 mile ride to Baker City and includes 3 major climbs. Temperature is expected to be in the mid 90's