Day 4, June 26: Kah-nee-ta, OR to Prineville, OR
61.7 miles, 13.3 mph, 4 hr, 38 s, 56 m

Up at 5:30, 6:00 Yoga stretching (Chris went). I tried to get better organized.

6:30 breakfast, 7:00 load luggage, on the road at 7:30.

Beautiful clear, dry morning. It got hotter as the day progressed and when we got to Prineville it was 94F. Today was another awesome cycling day. We still can see snow covered Mt. Jefferson off in the distance and we are traveling in a desert! WOW!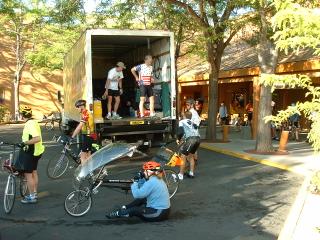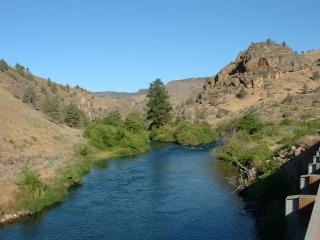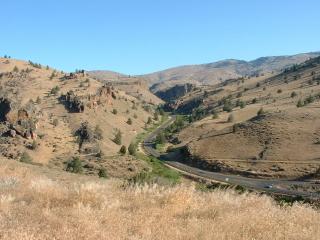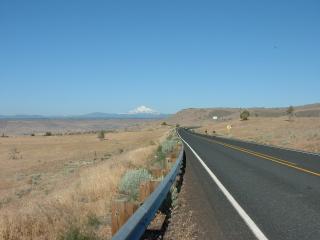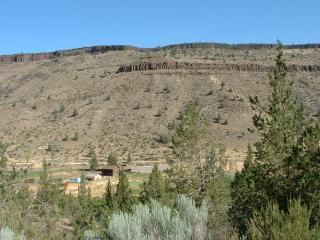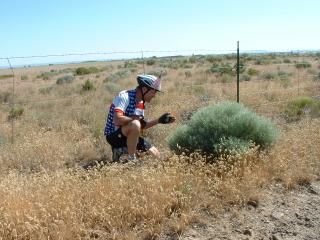 I am interested in gaining knowledge so when I saw the "sage" brush bush I seized the opportunity to have a chat with the bush. It told me that I made a good decision to retire and that I should try to get better organized - not make so many "piles" around the house. I wonder if Donna has met this bush? I wonder what a taller bush would tell me. -- to be continued --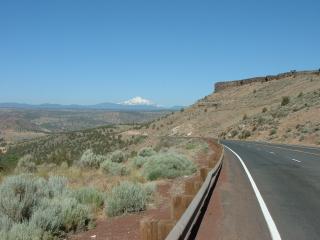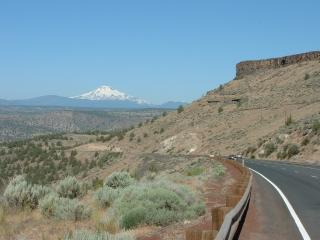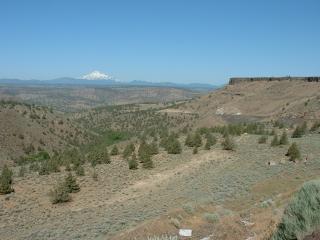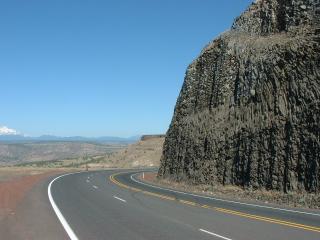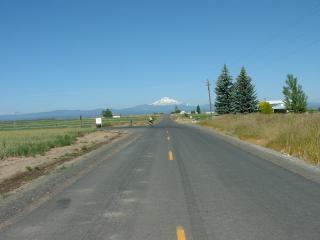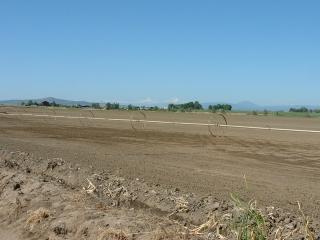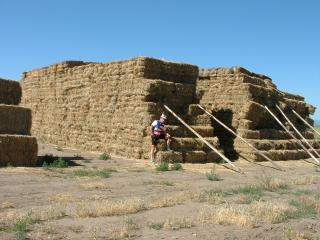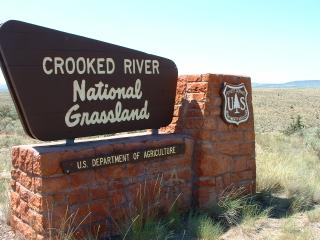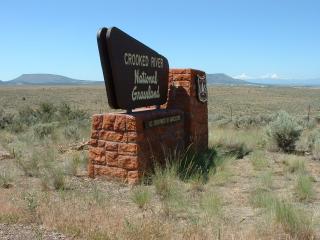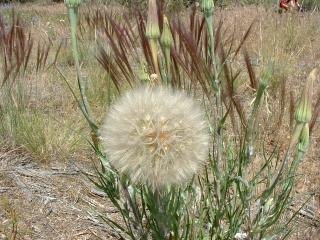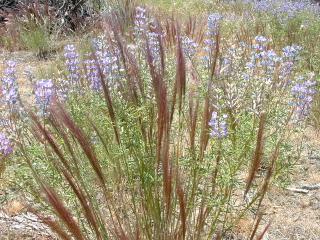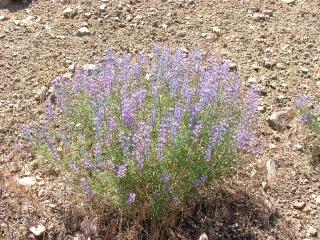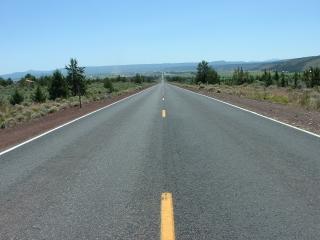 It's hard to understand how a deer could find enough to eat in this desert climate but as you will see from my pics, there are good size deer around and some get hit by cars and trucks. A lot of farms grow alfalfa and there are a lot of biting bugs. I got bit twice in the leg when I was sitting on the alfalfa bales. There is quite a variety of colorful wild flowers here in the desert.
Tomorrow is a 117 mile ride to the town of John Day. There will be 2 major long continuous climbs.