Day 3, June 25: Welches, OR to Kah-nee-ta, OR
67.8 miles, 12.6 mph, 5hr 22min 40sec

Up at 6:00, pack, 6:30 load luggage, 7:00 breakfast at a local restaurant. Scrambled eggs, pancakes, bacon, juice & coffee. On the road by 7:30AM.

Very cold - 41F, wind chill about 35F when cycling. The first 13 miles was a continuous climb to 37,000 ft. I was freezing cold, my fingers went numb, but as we climbed it got much warmer and I thawed out. SAG 1 was at 13.4 miles at the base of Mt. Hood. Excellent view of Mt. from here, we were very close to the present snow line. Then we did a 1000 ft descent in 4 miles and then another 1000 ft climb in 3 miles, then 1200 ft descent in 5 miles, then climb 800 ft in 3 miles, then 1500 ft descent in 10 miles.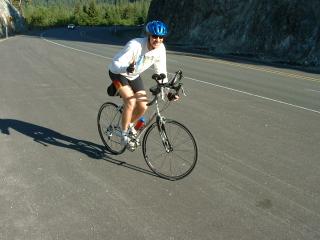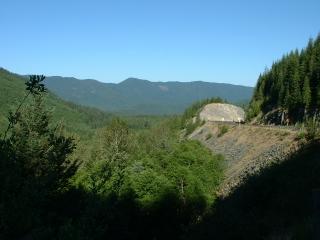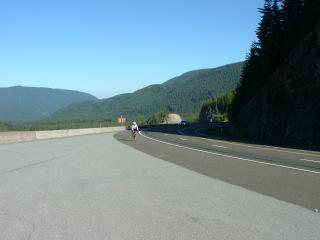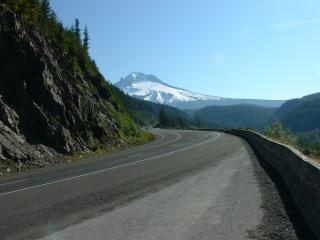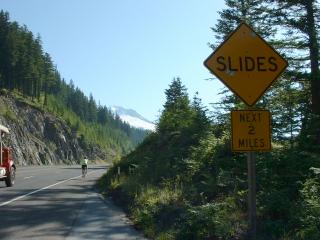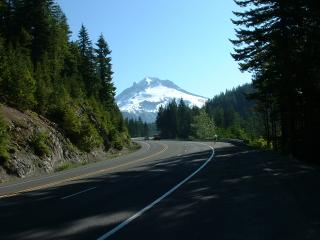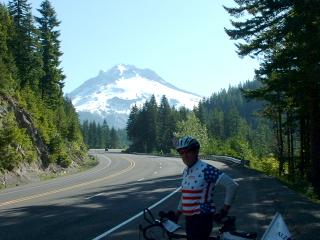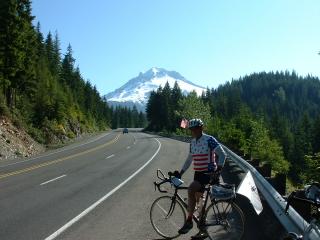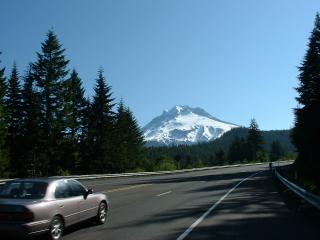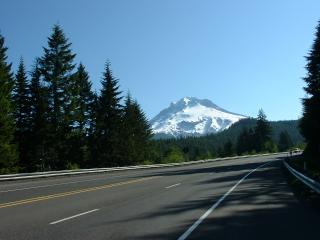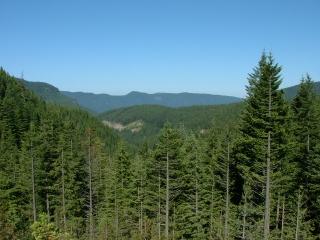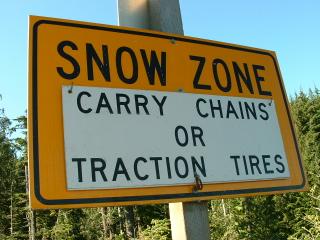 The first 40 miles were great mountain cycling with exceptional photo opportunities. In sharp geographical contrast the last 40 miles were also great with exceptional desert photo opps.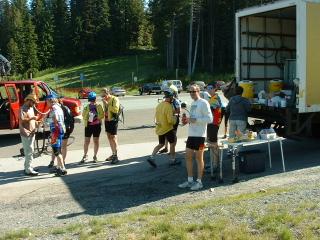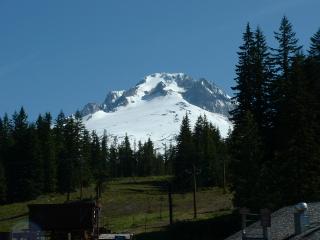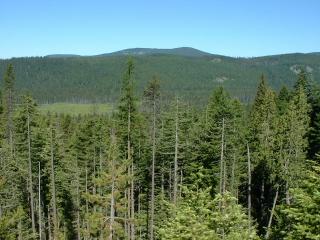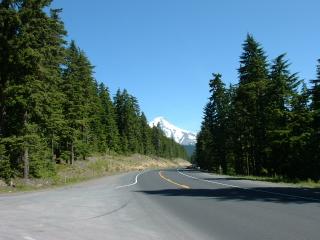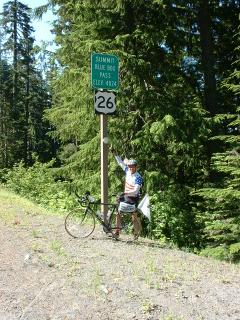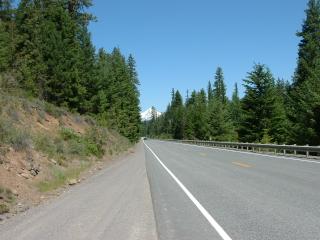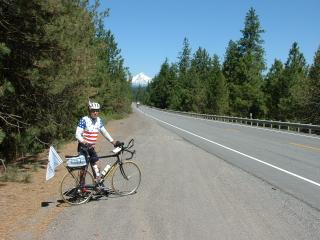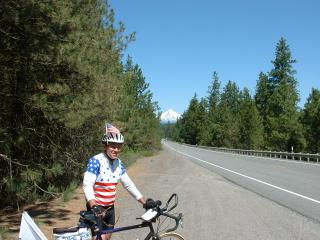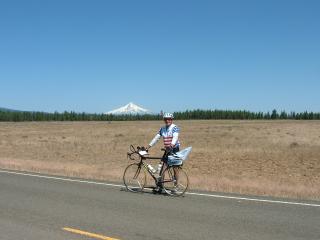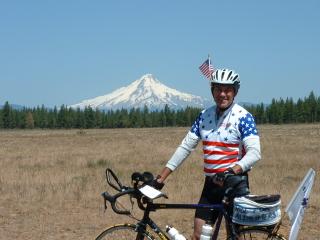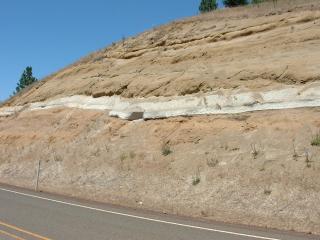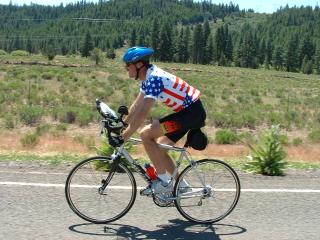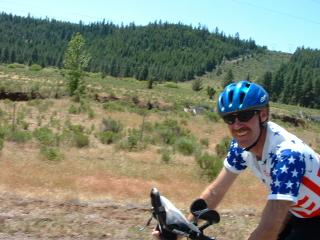 We had lunch with Bill and Joyce Imig, Susan Cady, and James Halliday. James is employed by the Warm Springs Indian Tribe (35,000 members) and is a tribe member. We ate at "Three Warriors Market" in Warm Springs - great fried chicken.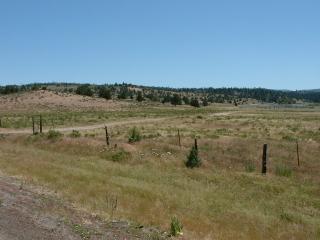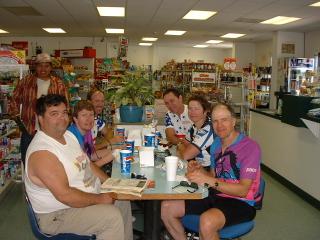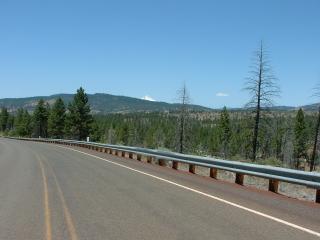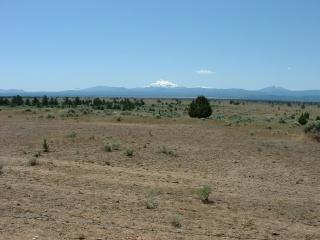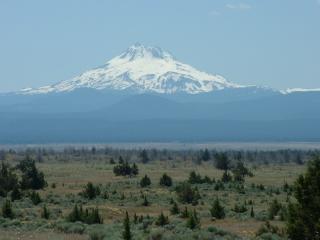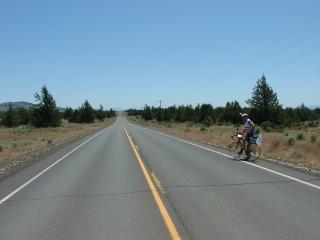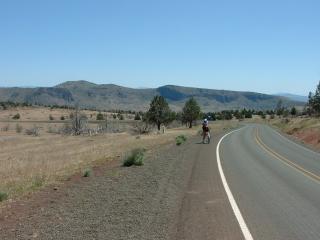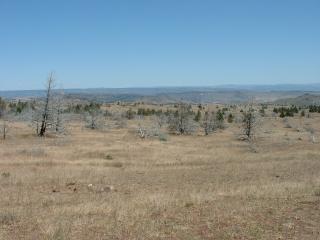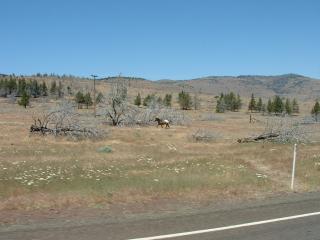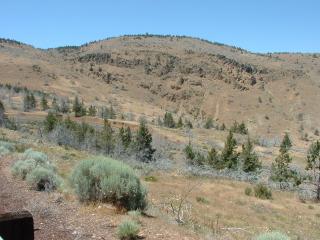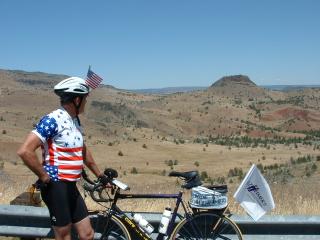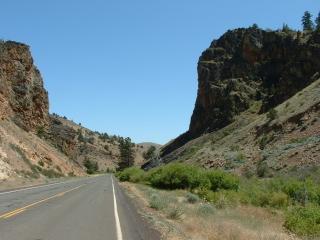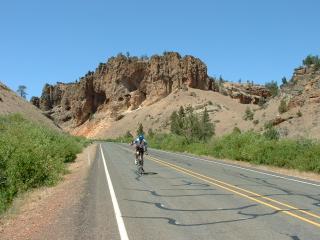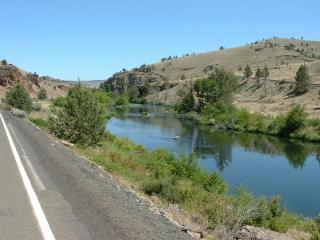 We descended into a "box" canyon and were awed by the beauty of a desert environment. I took 47 great pictures today.
[Editor's note: I knew he was going to start taking 50 pictures a day sooner or later!]
We arrived at the "Kah-nee-ta High Desert Resort and Casino" about 2 PM. I checked in, cleaned my bike, answered e-mails sent to me thru my website, went to dinner here - spaghetti & salad - then joined several different groups of cyclists to socialize and then came back to room to start my journal ( 8:30 ).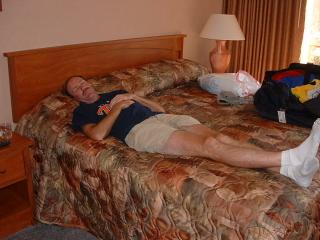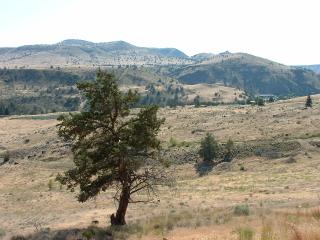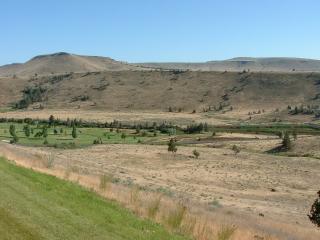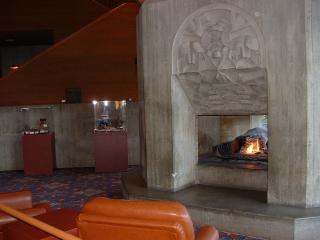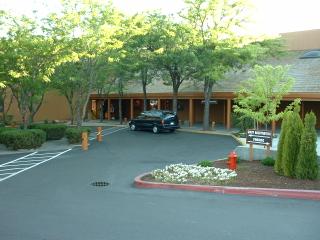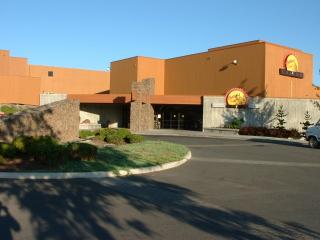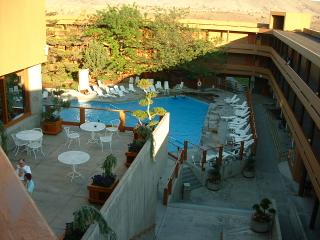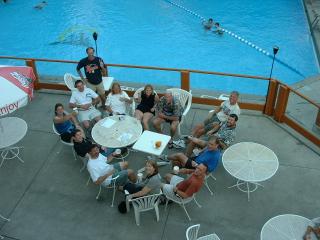 Today's ride was an incredible contrast of climates - the lush mountains with giant trees and the barren desert with sand and rocks. Each has its natural beauty. There is so much to be seen in this great USA. I feel so fortunate to be able to do these rides, fill my senses with nature's beauty and raise money for the Alzheimer's Association.
Tomorrow is a 61 mile ride to Prineville.