Day 2, June 24, St. Helens, OR to Welches, OR
76.7 miles; 14.8 mph, 5 hr 11min 17sec

(Click images to enlarge)

Up at 5:45, pack, 6:15 continental breakfast at hotel, 7:00 on the road. Rode a flat 20 miles avg 20 mph, without too much effort - had a tail wind. Several scenic views of the Columbia River, first SAG stop at 22 miles. Then we road a bike path for 18 miles often next to the Columbia River. This was just delightful, however it was a bit chilly at 50F and overcast. SAG 2 was at a beautiful park.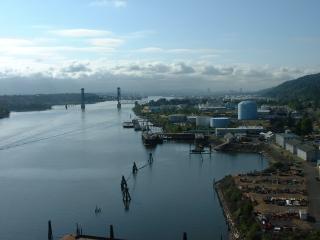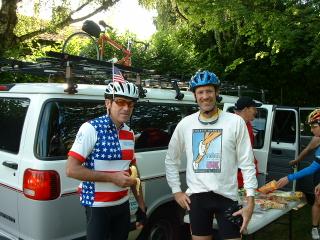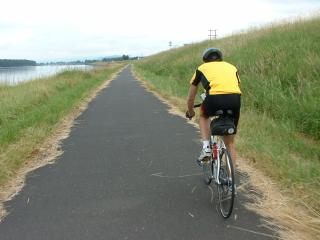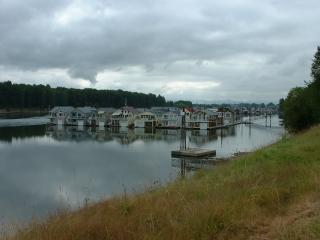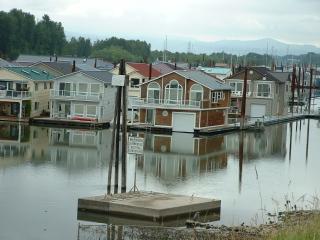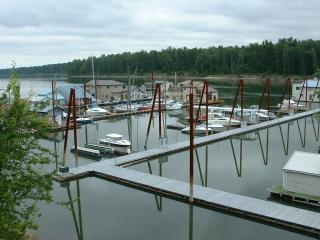 It was particularily interesting to see the "river homes". They were full size houses that floated, were tied to the dock and had "under" garages that contained a boat. This "colony" was in a side channel of the Columbia River.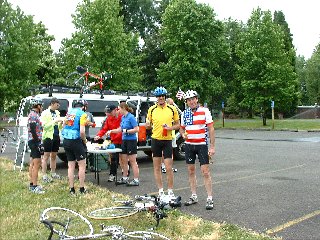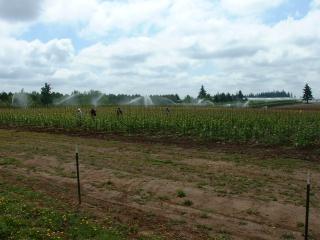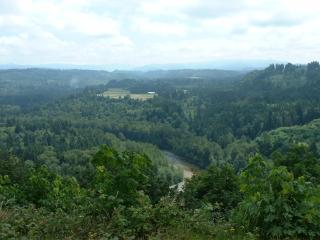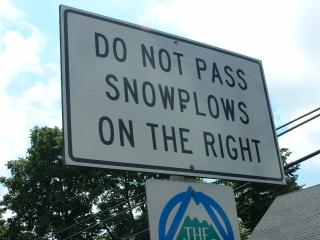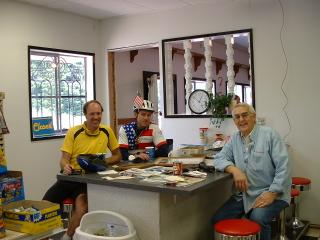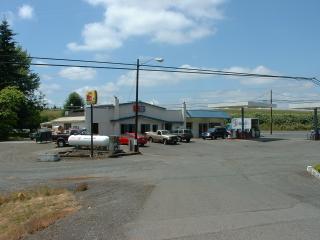 Chris and I stopped at about 63 miles for a sandwich at "Shorty's Corner" (a gas station, deli, luncheonette, grocery store). It was owned by a nice, friendly family. Gale, the owner, is working hard to do renovations. He's a very interesting man and Chris and I thoroughly enjoyed our stop.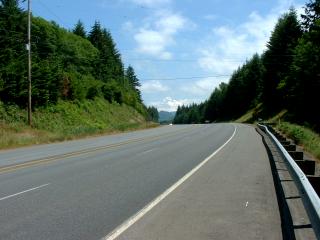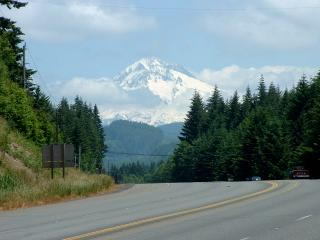 The first view of Mt. Hood was breath taking. My pic shows its snow cover. We won't be going high enough to experience snow. The second view was even more special. We have been told that we will be seeing it more on tomorrow's ride. From where we are here, it is blocked by some other smaller mountains.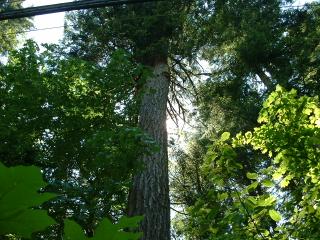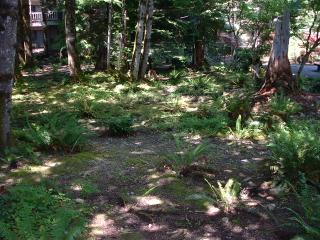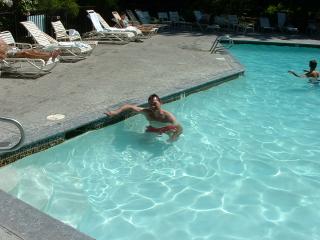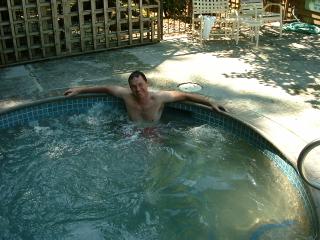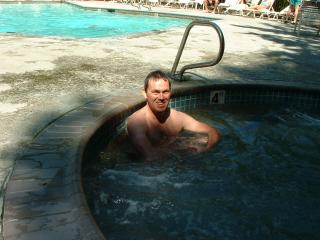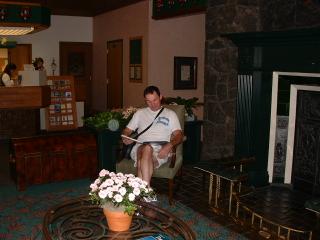 We arrived at "The Resort at the Moutain" hotel at about 2 PM, checked in, cleaned up. Chris went to check out their golf course and I went to the pool and jacuzzi - 103F, it was just what my body needed.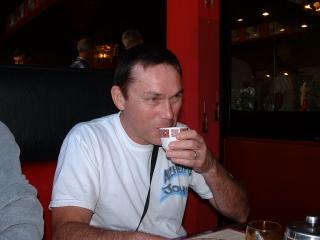 Dinner was a buffet at a local Chineese Restaurant, route rap was there also, then back to the room to do my journal. I can't call Donna - no cell phone signal at all, too many mountains around.

Tomorrow we ride to Kah-nee-ta (66 miles) and will be staying at another resort. Mike told us tonight that it is even nicer than where we are staying tonight. I washed clothes tonight while writing this journal. This complex is made up of many individual buildings placed strategically amongst a beautiful, dense forest of spruce and fir trees.

The first 15 miles tomorrow will climb to 4,083 ft.