Day 26, July 18: Chamberlain, SD to Mitchell, SD
72.2 miles; 13.8 mph; 5 hr 14 min 19 sec.
Up at 5:30, 6:15 load luggage, 6:15 continental breakfast at hotel, 6:45 on the road.
Today started out absolutely miserable! It was cool ( that's ok ) but very misty - almost a drizzle, very overcast, visibility about 100yards, and a moderate head wind. As I rode down the road moisture was collecting everywhere, all over my bike, route sheet holder, water dripping off my helmet, nose, ears, water droplets forming on my arms, gloves soaking wet - I took off my glasses 'cause I couldn't see out of them. I couldn't believe there was so much moisture in the air and it wasn't actually raining. At 35 miles when I rode into the SAG, there was even water dripping off the flag attached to my helmet.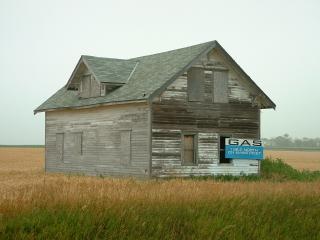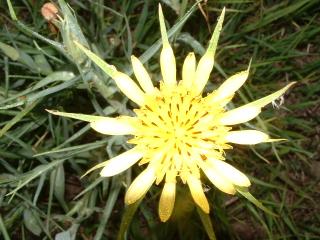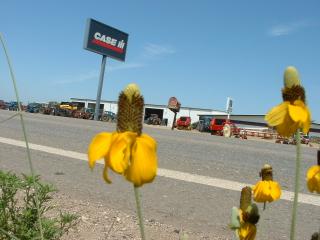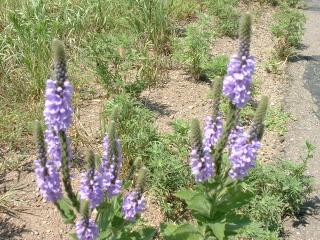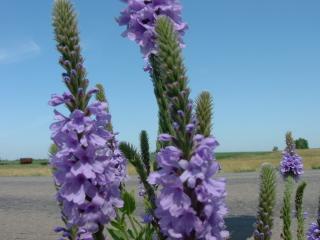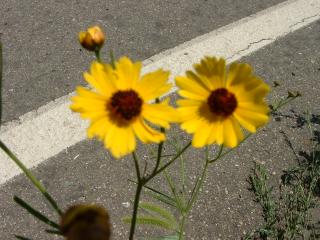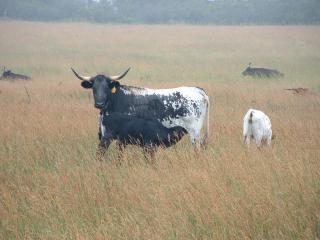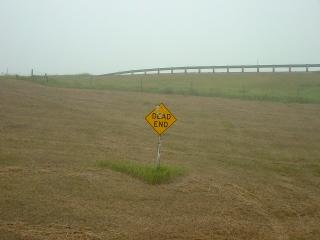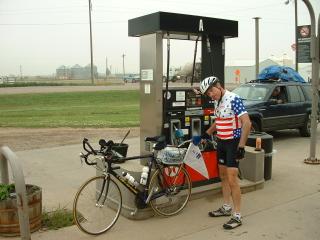 When I left the SAG, the road surface changed to 10 foot long cement slabs that had heaved a bit - they had spaces between them and chunks broken off. As you ride on this type of surface, you go - - - " thumpa - bumper" like the old Jersey turnpike did - very annoying and monotonous.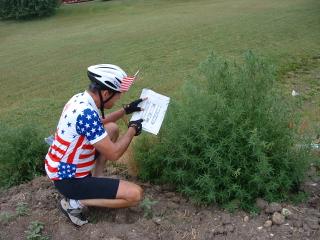 I had a final chat with the SAGE today. I showed him the cruise ship deck plans that Donna sent to me. He said "you better listen to her and take her on that cruise, don't just think about it, do it!" I said to him - "hey SAGE, I agree - you're right - she deserves it." The SAGE said to me "good boy Johnny - go for it" We then parted, friends.
(the SAGE saga - see June 26, July 2, July 3 and July 7)
Finally at 48 miles the sun came out and the road improved to a smoother black top. From there the ride into Mitchell was pleasant. I arrived at the Best Western Motor Inn at 1:15 PM. I cleaned up my bike and cleaned/lubed my chain. I went to lunch at Hardee's and then went with a group to Mitchell Corn Palace. It is quite famous and the outside is covered with corn nailed to the building. It is known as the worlds largest "bird house". Back in 1805 when Lewis and Clark travelled through the northern plains they wrote - " .... no man could ever make a living here .... ". The city fathers wanted to prove them wrong so they built it to showcase all the crops that could be grown in the rich Dakota soil. Each summer the corn is removed from the exterior and interior and replaced by new corn. About 275,000 ears of corn are sawed in half and nailed to the side of the building. It takes 3 months to redecorate the palace and costs $100,000 each year. It is also used for basketball games, stage shows, trade shows, proms and graduation - even the Shrine Circus. It's kinda like a Civic Center.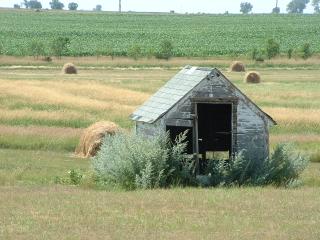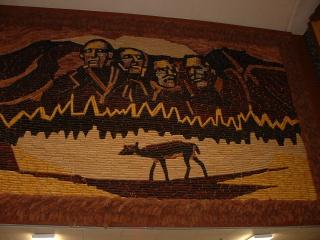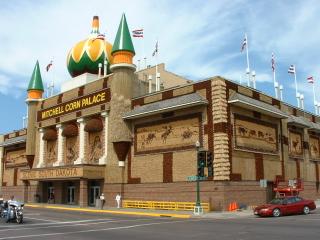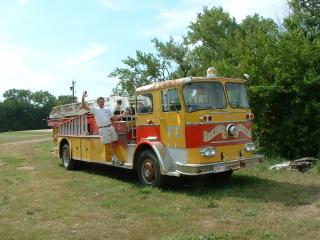 We had dinner at Bonanza and then route rap. Tomorrow is a 72 mile ride to Sioux Falls - my last day to ride.