Day 15, July 7: Idaho Falls, ID to Jackson WY
93.1 miles; 13.4 mph, 6hr 57min 47sec
Up at 5:45, 6:00 breakfast buffet at restaurant next to Red Lion Hotel - the usual: scrambled eggs, pancakes, cold cereal, juice and coffee, 6:30 load luggage, 7:00 on the road.
The anxiety I felt last night is with me again today, even stronger. We had a long gentle climb for the first 35 miles. It was very calm until 20 miles out when we encountered a strong head wind. I was in a pacing line and we could only do about 15 - 17 mph. Not much for photos as we were heading east into the morning sun.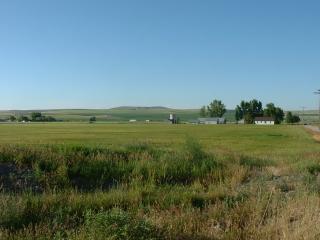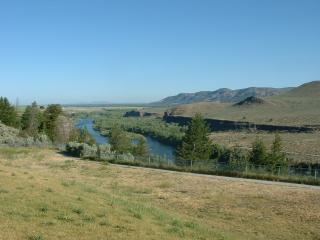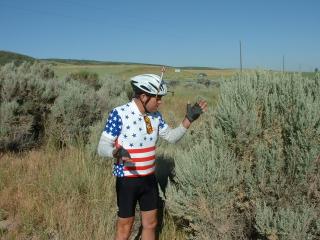 At SAG 1 ( 8:30 AM ) I consulted the SAGE. I said to the SAGE "whaz zup". He said "John, do you remember the flat tire you had back on July 5 in Burley, when you woke up? I told you that there might be more. You really need to seriously consider the cruise with Donna in Sept." Hmmm! I didn't realize that you had so much influence with bicycle flat tires. Maybe you're right - I'll call Donna tonight and discuss cruise plans. "Good" said the SAGE, "I'll expect you to talk to me before you leave Wyoming." Maybe if I agree with the cruise, I won't get any more flat tires.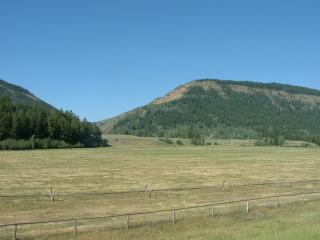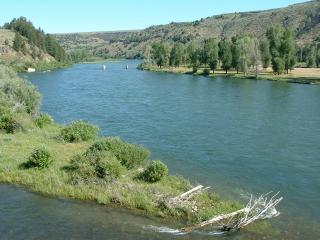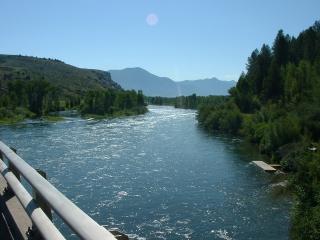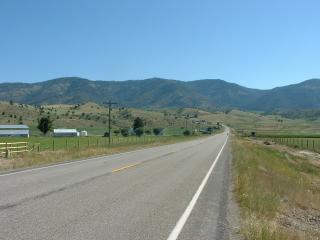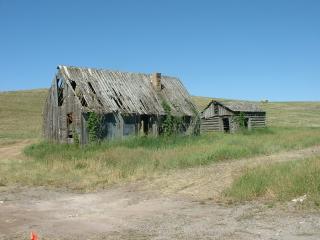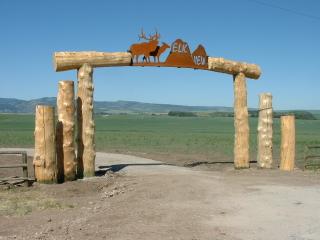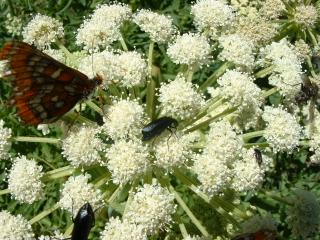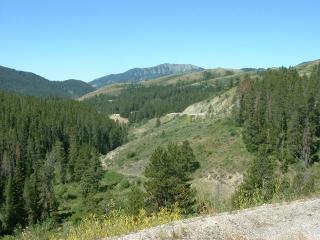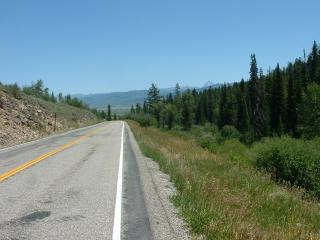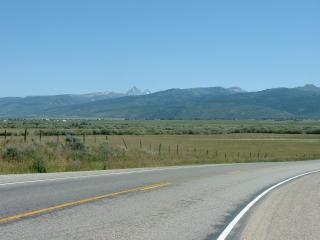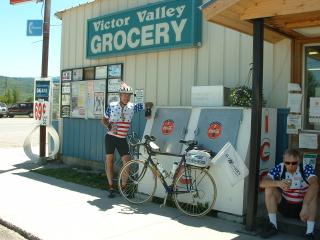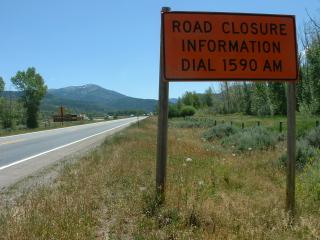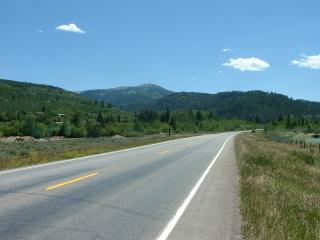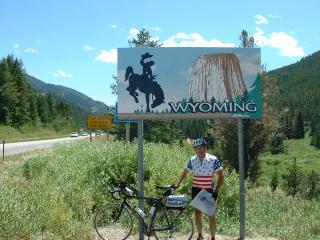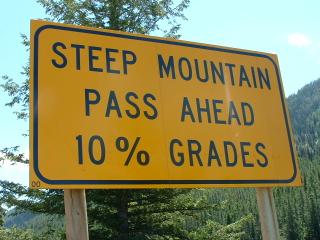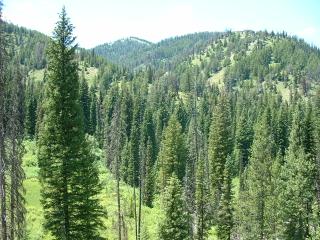 Scenery in Wyoming so far is excellent and tomorrow is supposed to be better. Lots of highlights today as evidenced by all the photos I took. The Snake River views, mountain views, climbing and descending and the wild flowers. The 3 mile 10% continous climb was really tough. I had to get off my bike a couple of times to stretch and rest briefly. But, I did not walk my bike up the mountain at any time. Actually, I have never walked my bike up a hill or mountain. That was one of my goals for this ride and I did it !!! The 10% descent from Teton Pass was 2000 feet in 5 miles. It was awesome! My max speed was 44.1 mph and I used my brakes a lot.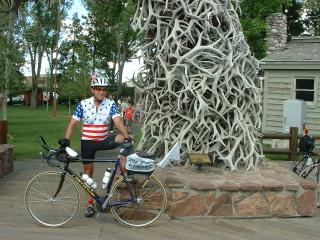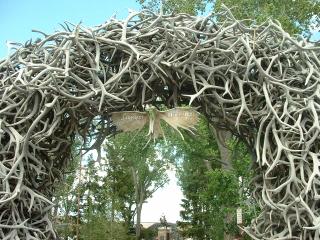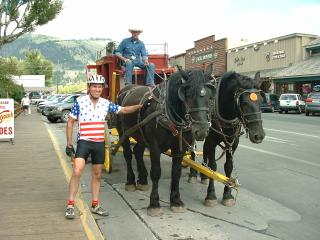 When I got to Jackson, I took a ride downtown (off route) to check it out. Lots of tourist businesses and shops. The 4 Elk horn arches are really neat. Each year approximately 7,500 Elk spend the winter on a National Elk Refuge nearby. Bulls shed their horns in Spring and Boy Scouts pick them up and they are sold to the public in the town square each May. A small town park has 4 entrances with Large Elk arches.
I arrived at the Day's Inn about 4 PM, cleaned up, started my journal, went to dinner at 5:30, came back for route rap at 6:00, continued my journal and had a massage at 8:30 in my room by Heidi - a friend of Mike and Barbara. I'm thinking of signing up for another one in Casper. It felt good. I did need it after todays climbing.
It is now 10:30, going to try to do journal on computer, send to Ed and check e-mail by midnight. Tomorrow is an 88 mile ride to Dubois with mild climbing.