---
The Ride for Alzheimer's is On!
---
July 24, 2001, Mon.
Day 10, Tues. July 24. MT. Pleasant, MI to Birch Run, MI. 83.7 miles, 16.2 mph, 5h 10min 30sec.
Wake up 5:30, continental breakfast in hotel 6:00, load luggage 7:00. The ride today was just supurb, I think the pictures below speak to most of my adventures. It was a beautiful sunny day, with a slight tail wind most of the day. The weather forecast was for mid 90's and HHH.
However, the end of the day news was very upsetting. See day 11 (July 24) for an explanation.
Pics: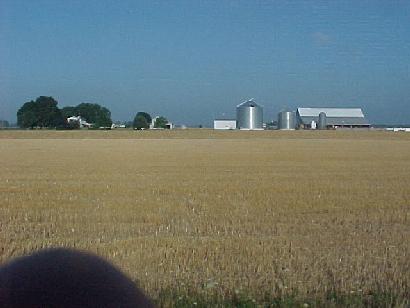 Fresh cut field of hay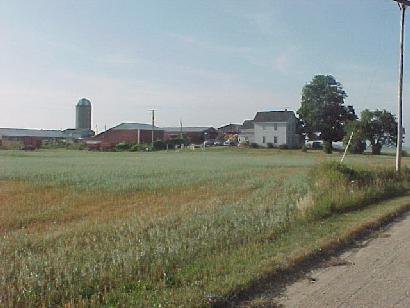 Another scenic farm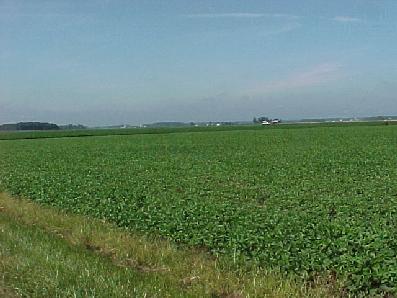 Seemingly endless soy beans, no matter how many times I see farm houses, fields of corn and soy beans it is so calming and peaceful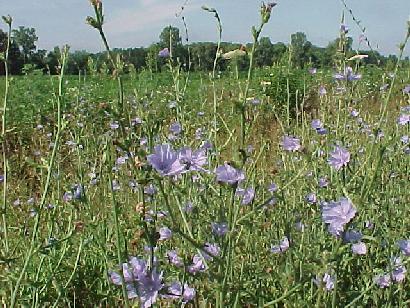 Wildflowers along the road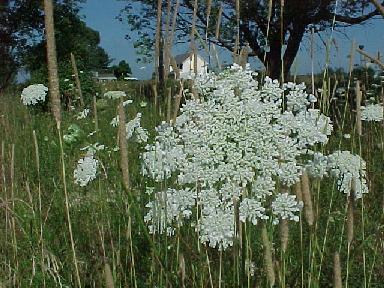 Queen Ann's Lace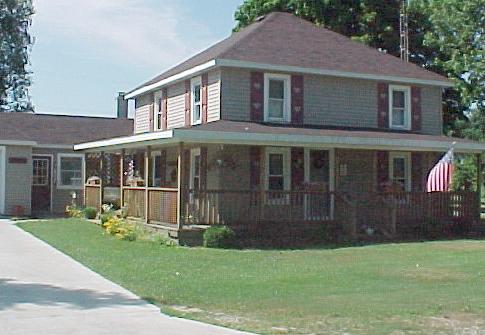 Such a pretty house, notice the hearts on the shutters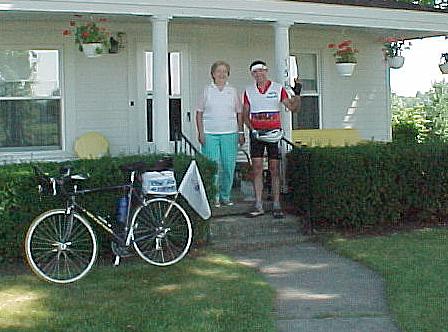 I stopped to talk to a lady who was out watering her petunias, Evelyn Thompson in Brant, MI. I had a nice visit with her and her husband Conrad.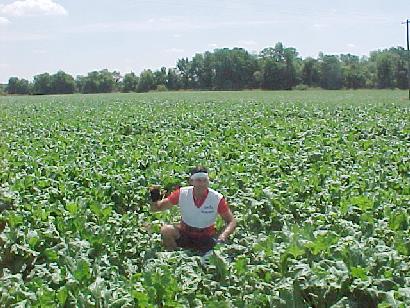 This is a field of sugar beets, a lot are grown up here in Michigan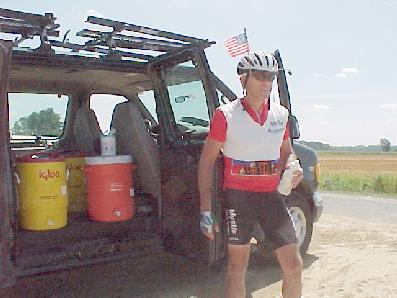 This is an unofficial SAG just for water, ABB often does this on very hot days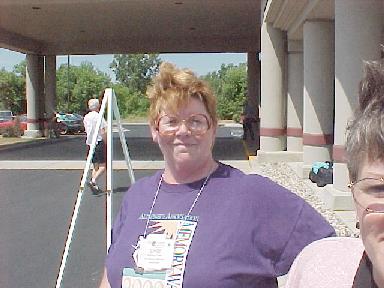 Barb Hall, Director of the Mid-Michigan Alzheimer's Chapter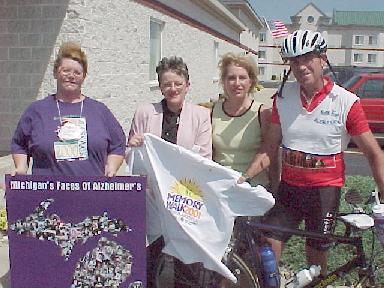 (left to right) Barb Hall, Director of the Mid-Michigan Chapter; Brenda Bridgett, Telephone Helpline Coordinator for the Detroit Area Chapter; Ruth Smith, Office Coordinator for the East Central Michigan Chapter; and me. These gracious ladies met me at the Comfort Inn in Birch Run and presented me with a special Memory Walk shirt and Alzheimer's pin. We spent about an hour talking about Alzheimer issues. I was also met at the hotel by reporters for the 3 local TV networks: ABC, CBS, & NBC. I was on the 5, 6, and 11 o'clock news and on the TODAY SHOW Weds. AM.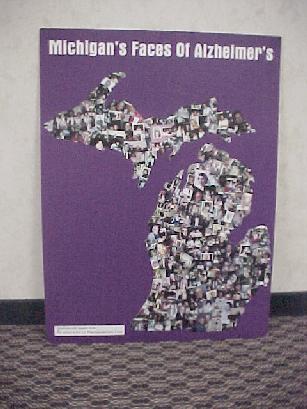 This is a collage picture of various caregivers throughout the state of Michigan, what a nice idea!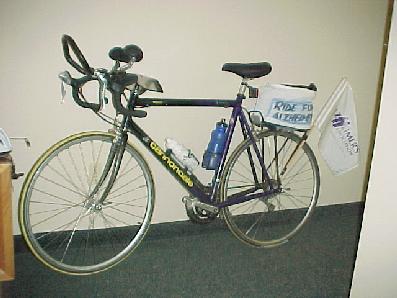 This is the bike that did it, the white Alzheimer's flag on the rear received many complimentary comments
---
---

This page written and maintained by
Web Services