July 25, 2001, Tues.
Day11
Open letter to all supporters of my ride and all those who access this site:
It saddens me to inform you that it was necessary for me to shorten my ride. Late yesterday afternoon, Tuesday July 24, my wife Donna called me at the Comfort Inn at Birch Run, MI to inform me that her mother, Kathryn Youmans, had died at her home in New Scotland, New York. It was appropriate for me to be at home with my wife. My special thanks to Doug Torosian, President of America by Bicycle; Barbara Monk, ABB Staff and my son, Jonathan Clark, for assisting me in making my quick unexpected trip home an efficient experience.
My ride this year was even more enjoyable than in 1999 and 2000. I saw parts of the country that I'd never seen before, and met so many wonderful, caring, sensitive people along the way. Every day something interesting or different happened. I tried to reflect in my pictures the serious and funny aspects of a long-distance bicycle ride. I had fun being a bit creative with some of my photos.
From the bottom of my heart, I thank all the generous, thoughtful people who have, and I hope will continue to support my efforts to raise money for the Alzheimer's Association. I do plan to do another ride next year, and would love to have some of you who access this site go with me or do a ride of your own for your Alzheimer's Association. If you do, please let me know via email or on this site. I would be glad to talk to you and share any information I have concerning: training, what to take, daily routines, etc. You can link from this site to ABB's site to find a ride that may suit your needs and abilities. I highly recommend ABB to anyone. I have ridden their rides for 3 years and have nothing but praise for their organization.
I would like to share with all of you some final thoughts. The reason I did my "Ride for Alzheimer's" is two-fold: (1) To bring awareness about this insidious disease that affects at present about 64,000 in Connecticut, and 4,000,000 in the US, and to countless others that are in the beginning stages, but are not diagnosed yet. So many people I speak to comment about a loved one in their family that has Alzheimer's or has died from it. The people on the "front lines", the caregivers, have to deal with a loved one on a 24 hour basis. The disease gets progressively worse, and the emotional toll on the caregivers is huge. If you are a caregiver, or know someone who is, then you understand. My sister, Jeanne Warren in North Sullivan, ME has been our mother's caregiver for 8 years - God Bless her! and the millions of others like her in the US and the world. The Alzheimer's Association exists for the purpose of educational awareness, support for caregivers and donations to research that will find a cure.
(2) To raise money that helps support, in many cases, a modest budget needed to carry on their programs and caregiver support programs.
As of today (actually Thursday, July 26), my efforts have raised $9,000.00, so I am very close to my goal of $10,000.00. I am still hopeful of reaching my goal and of course will still be accepting donations. This site will remain active and people can continue to email me or sign my guestbook. God Bless you all.
Sincerely,

John
In loving memory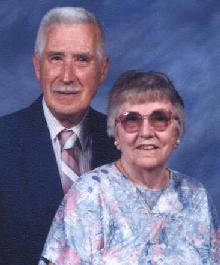 Kathryn Youmans
---
---

This page written and maintained by
Web Services