July 20, 2001, Fri.
Day 6, Fri.,July 20, Wisconsin Dells, WI to Fond Du lac, WI. 86.4 miles, 17.1 mph, 5 hr 8 min 20 sec.
A different perspective today: 5:30 wakeup call - Ugh! Shut that thing off! Where is it?? Smash! Oh oh, oh no, I hit the the alarm clock and it fell on the floor, where is that stupid phone? Crash! Now the phone fell on the floor, where is the light switch??? Okaaaay... I found the phone... Hollo? Hello? Nuts, nobody there...
Well I'm awake, it is dark out, I am so tired, I don't want to get up. I don't want to get out of bed, this bed is soooo comfortable...
Well enough of that, I'm up, my roommates don't get up right away and don't like to have the light on, so I prowl around organizing, packing, etc. They get up around 6:15 and are packed and out in 20 min. They are so organized, they have been doing it for the last 34 days. Breakfast at Denny's, a Slammer, and on the road at 7:00. 90's, no clouds, full sun, UGH!
It did cloud up in late morning. This was another very pleasant day. Nice country scenery for the first 30 miles. I took a picture of 2 Sand Hill Cranes. According to Father Jim, a priest who says that they were almost hunted to extinction around the turn of the century, the back and tail feathers were used for ladies hats.
From Momtello and Princeton I joined a pacing chain of 4 of our fastest riders and stayed with them for 14 miles averaging about 23 mph. It was fun but requires too much concentration. You need to concentrate on the person in front of you and your tires are only 1 ft apart.
Had lunch at Subway in Rapon with Bryan Revor, a HS carpentry teacher in Chicago. I had a ft long 3 meat combo. The rest of the riding day was pretty uneventful. I got to Ramada Plaza Hotel about 1:30. This is an elegant hotel, had a nice buffet at hotel. I also had a nice fruit and snack basket delivered to my room that was sent by Rose Little, Regional Outreach Coordinator of the Southeastern WI Alzheimer's Association as a thank you for my efforts. It was very nice! I then spent the evening getting caught up with e-mail and my journal.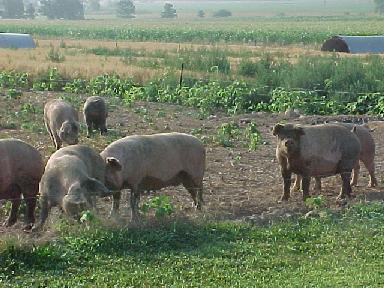 What cute pigs, they run away from you when you approach them but if you snort they come back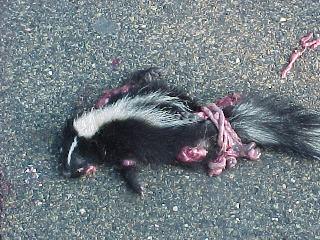 What is this?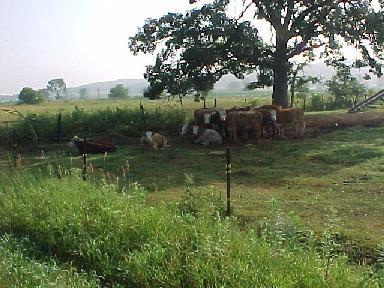 Cows just chillin'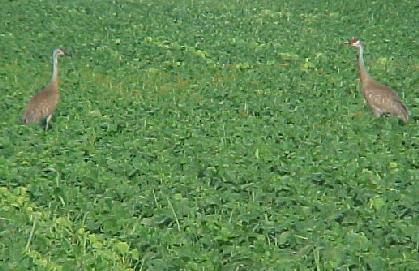 2 Sand Hill Cranes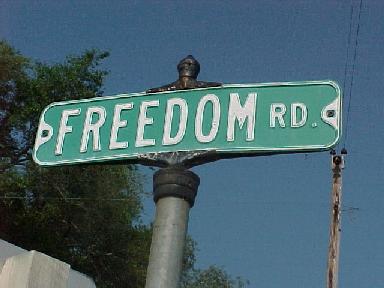 This ride and the opportunity to do it is the wonderful freedom that all Americans have, if they choose to do it. It's too bad that our lives are often so demanding and complicated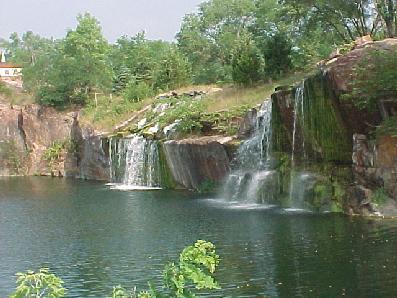 Scenic backdrop at SAG 2 in Montello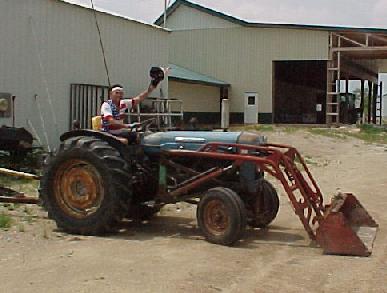 Hey, Rob Discuillo, if I buy this do you think it will mow my lawn?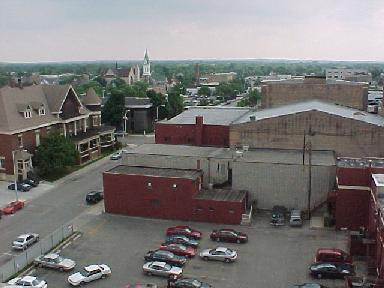 Scenic? This is the view from our room on the 8th floor!
---
---

This page written and maintained by
Web Services