July 19, 2001, Thurs.
Day 5,Thur July 19, LaCrosse, WI to Wisconsin Dells, WI. 100 miles, 15 mph, 6 hr 41 min 7 sec
Wake up call 5:30, breakfast buffet 6:00 at Country Kitchen, on road at 6:45. Forecast is for 95F, humid, with a slight chance of thunderstorms.
This was my earliest departure yet, I was expecting it to be sunny and it was. 9 miles out of LaCrosse we had a 2 mile climb at 6% grade. It was tough but not too bad because I have a 3 chain ring now. At the top we began riding on a kinda plateau. I took out my digital camera to take my first picture and when I turned it on I found a picture of Donna and our dog, Foxy. These were left on this particular disc from before my ride. What a pleasant surprise - it made a beautiful start to my day.
We passed through an Amish community. I made 2 stops to ask if I could take their picture - NO! So I didn't, but I did take some pictures while traveling down the road. They came out pretty good. I kept stopping to take pictures so pretty much was riding alone.
We came down in elevation, but after SAG 2 we climbed again up to Wildcat Mountain State Park, and then a steep downhill. I couldn't resist the cow and horse, it is fun to be a little crazy sometimes. I stopped at a printing shop and they made me 60 more Alz. business cards.
Arrived at Super 8 approx. 4:00. ABB shuttled us to Big Country Colossal Buffet - HERE I GO AGAIN! Tossed salad, seafood alfredo, macaroni and cheese, french fries, baked small red potatoes, mashed potatoes and gravy, deep fried shrimp, polish sausage with sauerkraut, baked scallops, BBQ ribs, fried white fish, stir fry, soft ice cream and vanilla pudding.
When I got back to the hotel, a lady heard me talking to some cyclists and gave me $5 for my Alzheimer cause. I spent the evening trying to get caught up with e-mails and journal, eyes shut down at 11:00.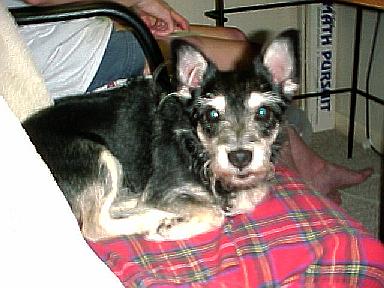 Foxy, our dog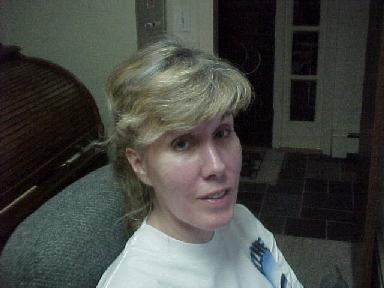 Donna, my wife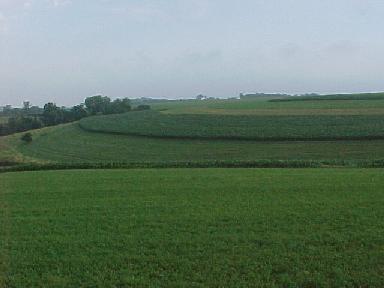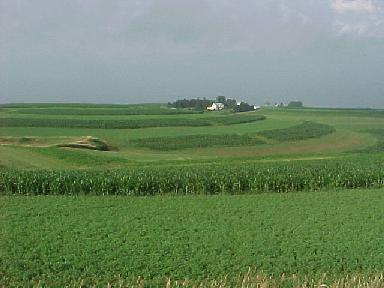 Contour farming, just after 2 mi., 6% grade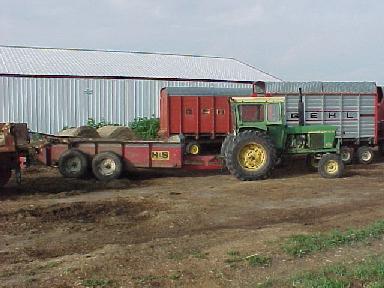 What is that wagon behind the tractor called?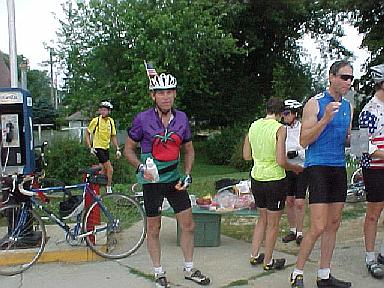 SAG 1, snack food and water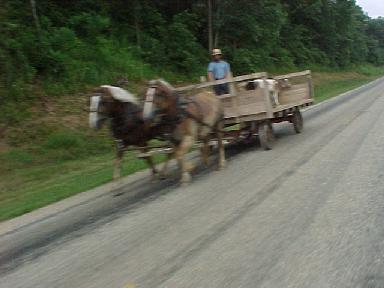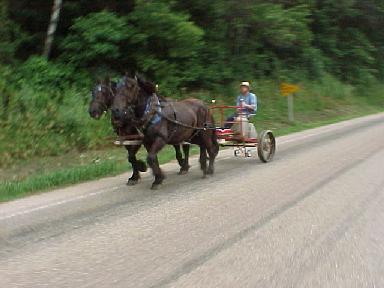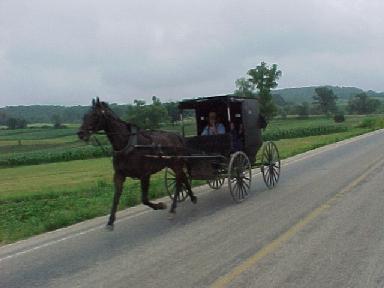 Amish vehicles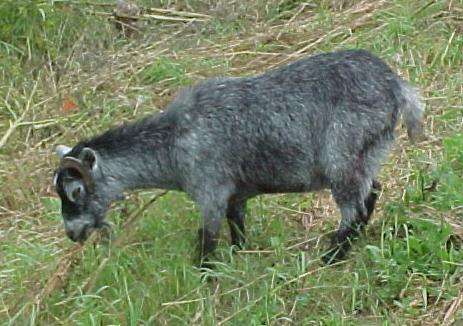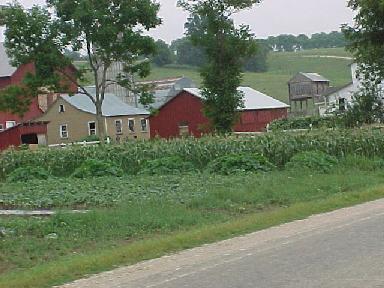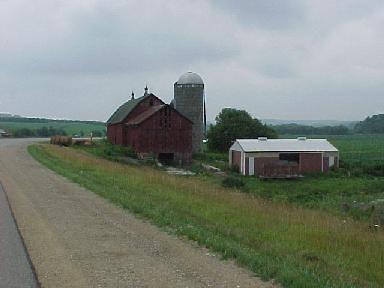 Amish farms and an Amish goat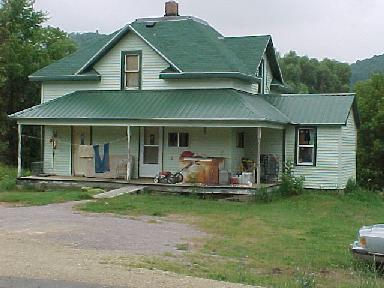 Can you see the 'original' Levi's?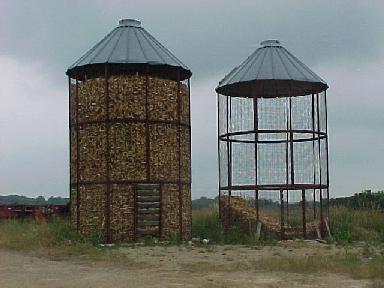 Aren't these corn cribs cute?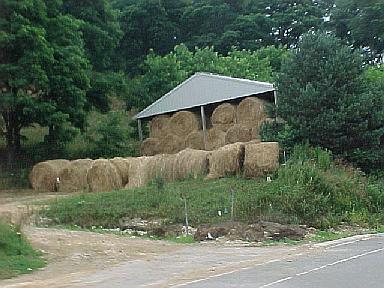 What is this?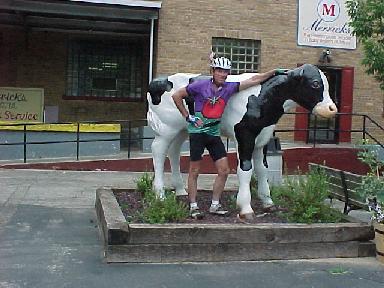 Who is that guy?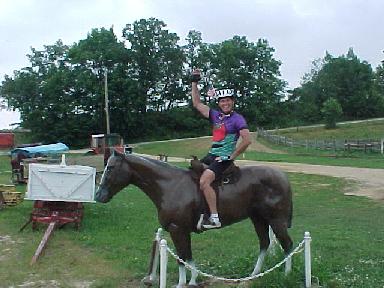 There he is again!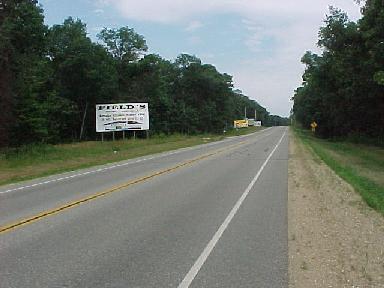 Only some of the billboards along the road entering WI dells.
John
---
---

This page written and maintained by
Web Services