July 18, 2001, Weds.
Day 4, Wed. July 18, Rochester MN to LaCrosse WI, 82.3 miles, 5 hr 54 min 46 sec, 13.9 mph
Wake up call at 5:30, breakfast at 6:15. Load luggage, then got on the road a bit late - 7:15. Today's weather forecast is in the mid 90's, very humid, with a slight chance of thunder storms.
I rode alone for about 10 miles but then I began to catch up to some other riders. I caught up to Maryann and we took some pictures of a big turkey farm. Again the country scenery is just superb. I stopped to take a picture of Ma and Pa Gardener, they were very friendly and let me take a picture of me and them.
I then rode the rest of the day with Marshal Eldred, a lawyer from Kentucky. We seemed to hit it off, both sharing similar views of attitudes and views of life. Just before crossing the Mississippi River, I used my cell phone to call Laura Morarity, the director of the Alzheimer's regional office in LaCrosse, to confirm a media TV interview with Local TV 8. A reporter will meet me when I arrive at my hotel, the Excel Inn, at 3:15. I continued on, and took a picture of the Mississippi.
The reporter was there when I arrived and we did a long interview. It was supposed to be on at 5, 6 and 10. I saw it at 6, it was quite short but nice. I made arrangements to have it sent to me.
Today was a hard day, the sun was out and I feel like I was fried. Too much heat. Tomorrow is supposed to be the same and it will be 100 miles.
I did some laundry, and then 'the girls' Laura, Joyce Sandry and Cheryl Reel picked me up at 6:30 and took me out to dinner at Edwardo's Pizza Wagon, a very popular local restaurant. Joyce is coordinator of Gerontalogy Services at Gunderson Lutheran Medical Center. She also is on the LaCrosse Alzheimer's BOD. Cheryl is residence director for frail seniors and dementia at Alterra Sterling House. The 3 pizzas we had were very good, I shared with them all aspects of my ride and we talked a bit about various types of fund raising possibilities.
Finally back to the hotel to write my journal, I don't think I'll have time to do it all, other cyclists have been having trouble getting out at a decent speed. It is now 11:30 so I'm going nite - nite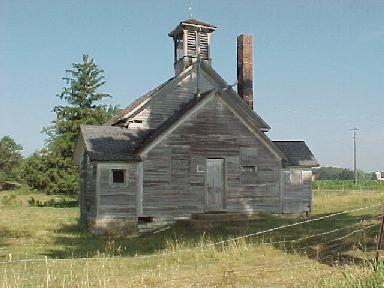 School house closed down for the summer, looks like Jeff, Vinnie, Mike or Mark at Ledyard Middle School need to mow the lawn.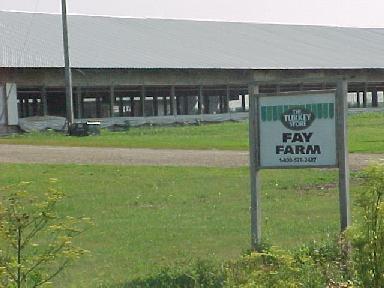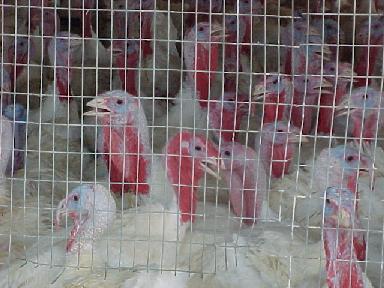 Turkey farm 15 miles out of Rochester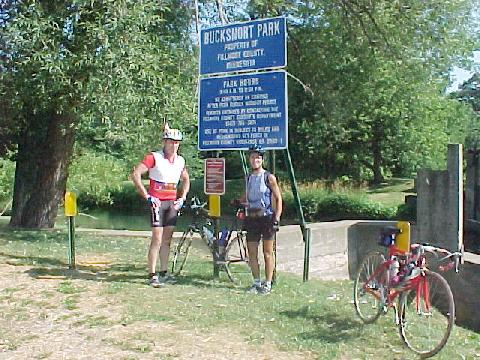 Me and Maryann at the first SAG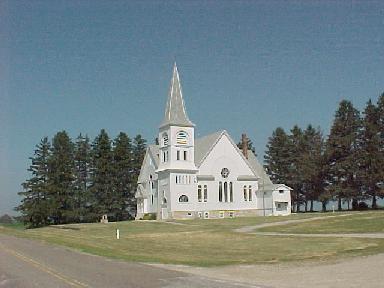 Arundahl Lutheran Church located on 1 acre of land between 2 crop farms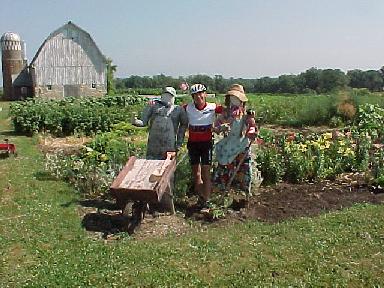 Are those people beside me real?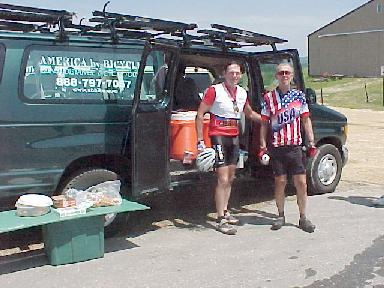 Me and Marshal Eldred, a lawyer from Kentucky, at SAG 2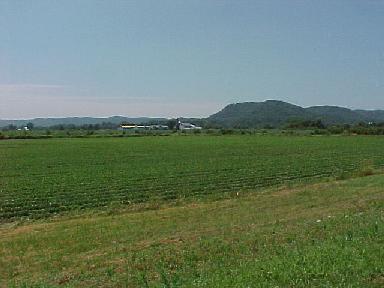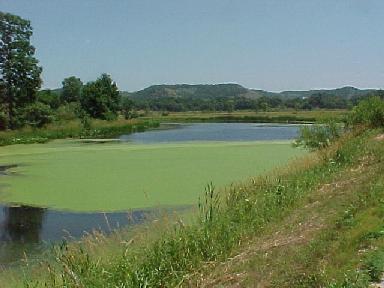 More beautiful country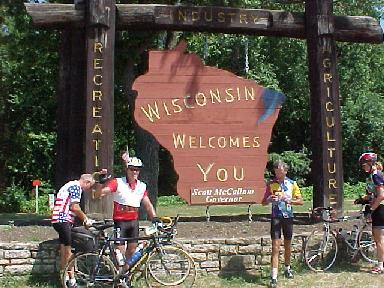 Entering Wisconsin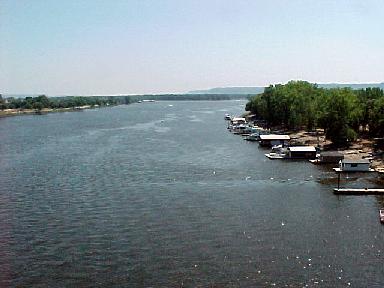 Mississippi River looking south

(left to right) Laura Moriarty, Joyce Sandry and Cheryl Reel, after dinner, with me.

John
---
---

This page written and maintained by
Web Services