July 16, 2001, Mon.
Day 2 July 16, Worthington, MN to Mankato, MN. 100 miles, 16.2mph, 5 hr 11 min 4 sec.
Wake up call at 5:30. Shower, pack, 6:15 online to send day 1 pictures back home. It took 17 min to copy the journal entry and 16 pictures. Very slow upload.
6:40, breakfast: 4 different omelets, pancakes, sausage, and juice. Took luggage to the truck, and got on the road at 7:00. It rained last night but it's clear now. Showers and thunderstorms are predicted, though. Took rain gear and my old bike shoes.
It looks pretty good now, but soon it got quite dark behind us and it started to rain. We all carry rain gear for this, and luckily it didn't last long.
SAG 1 was at 30 miles. The roads were very bad, we were traveling Rt 60 all day, which is a 2 lane divided highway. Often there was a wide crack or space that separated the highway from the breakdown lane, very dangerous. If your tires get stuck, you go down in a crash. The wind picked up, a head wind, very difficult to endure.
I arrived at the Holiday Inn in Mankato at 2 PM, picked up my luggage, showered and went to soak in the hot tub, my body deserved it, tomorrow will be another 97 mile ride to Rochester MN.
We went to dinner at the 'Old Country Buffet', this was a 4 mile shuttle ride in the ABB van. Here is what I ate: Tossed salad with onion, cherry tomatoes, shredded cheddar cheese, bacon bits, mushrooms and cukes, home style chicken soup, pot roast, roast potato, fried white fish, home style meat loaf, french fries, stuffing, teriyaki chicken wings, old fashioned macaroni and cheese, country pasta gratine, fresh zucchini, baked beans, hot wings, baked fish, cheese cake with cracker crust and a cherry on top, carrot cake and 5 glasses of coke.
8:30 writing journal and hope to e-mail home by 10:00.
Pictures: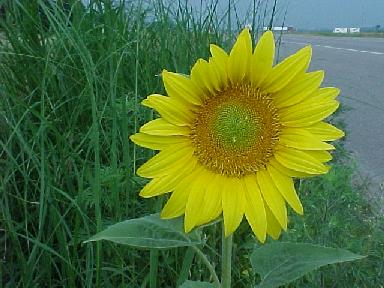 Maybe this beautiful sunflower is a sign of a perfect day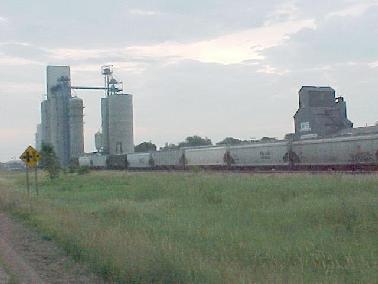 Big grain elevator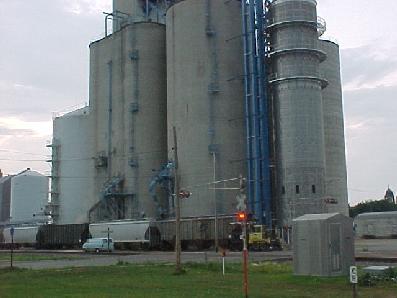 Grain being loaded into railroad cars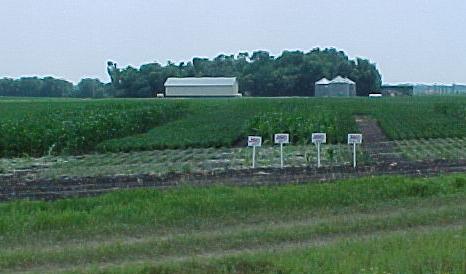 This is a plot of experimental corn, I don't remember planting it! 'JSC'??? That's me! :)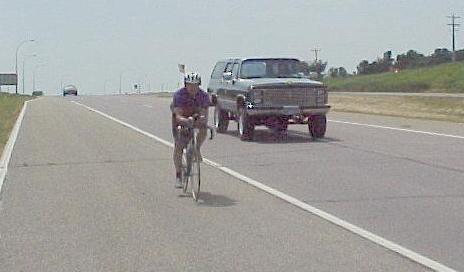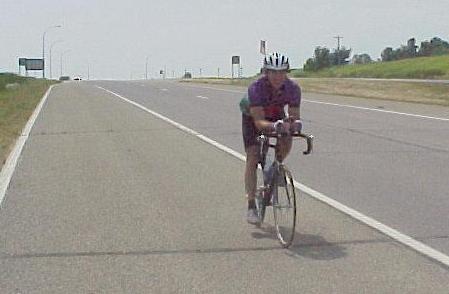 Me on the road 3 miles from Mankato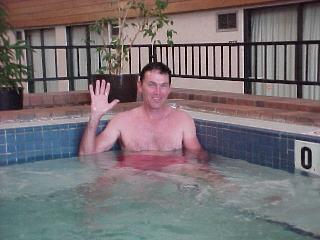 Guess who!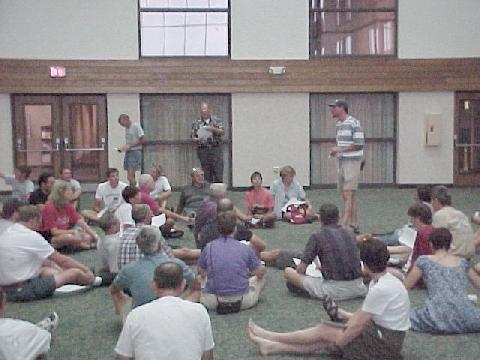 This is a 'route rap' that occurs early evening every day and riders get ride news of the day and a map for the next days ride
---
---

This page written and maintained by
Web Services