July 15, 2001, Sun.
Day 1: Sioux Falls SD to Worthington MN, 66 miles, 13.5 mph avg, 4 hr.52 min. 51 sec.
5:30 wake up call, shower, pack, breakfast at 7AM. Juice, cold cereal, pancakes. There are so many friendly people here!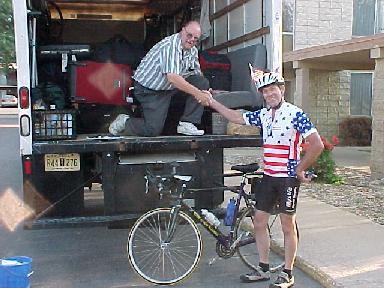 Loading the luggage van
7:30 on the road, beautiful scenery. Corn, soybeans, lots of green. I can hear birds singing, I can hear the hum of my tires on the road. Very little traffic, it is so peaceful, such a pleasant and enjoyable first day ride. Very calming. I wish all of the readers of this journal could experience this with me, cycling and seeing our beautiful country this way. I feel so lucky to have this opportunity.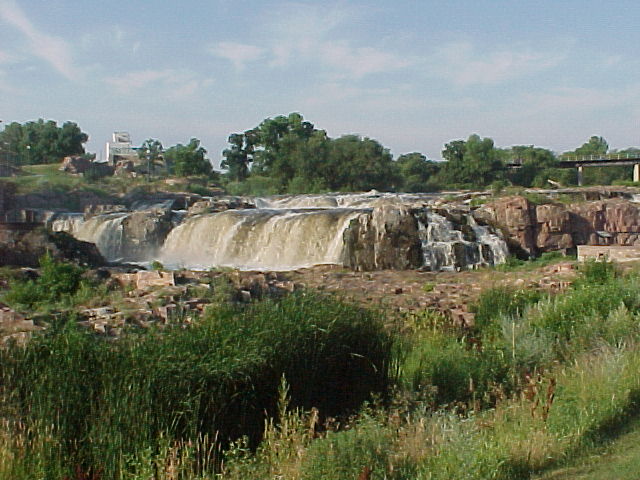 Niagara already?? No, this is the Sioux Falls, after which the town was named.
I rode today with Maryann Pernorio from East Greenwich RI, she is a senior financial professional. She has been in training for the past year for the entire cross country ride of 3600 miles and has been the sole fund raiser for her effort to support the Diabetes Foundation of RI. She has raised $25,000 for her cause.
Today was quite interesting. We observed pigs feeding, and rode pigs in a rodeo :) I also rode up a bale of hay. It was quite a challenge getting up and down.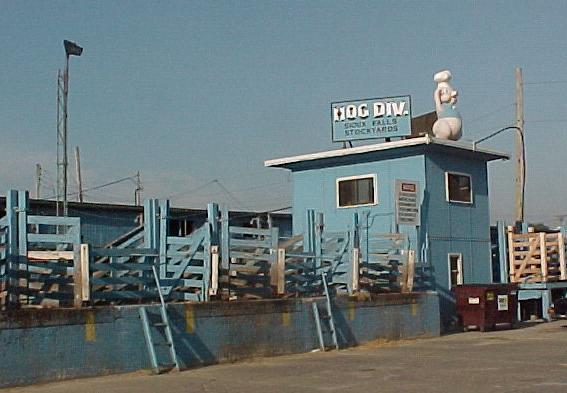 Stockyard in Sioux Falls, SD for hogs and cattle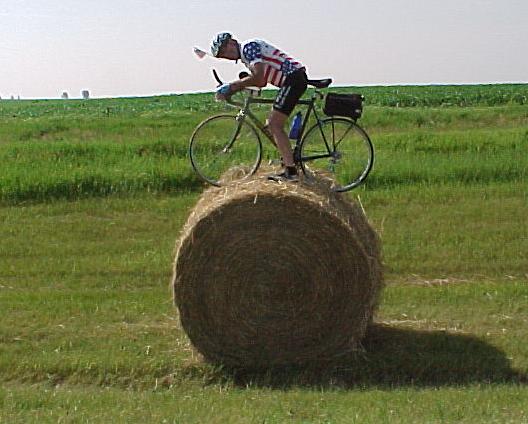 I think I took a wrong turn! The cycling climb up here was very tough, I had to use my lowest gear, I wonder how long it will take me to cycle down?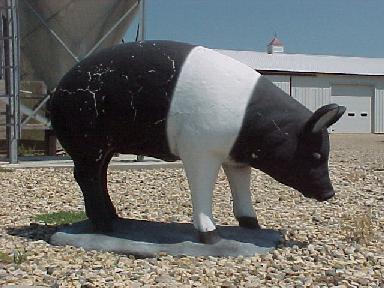 John's prize rodeo pig


John riding his prize pig at the rodeo
I arrived at our hotel, the Expo Inn, at 2PM. I have joined 2 brothers and we will be sharing a room until we get to Niagara Falls. They are Jamie and Shawn Parady from San Fransisco, CA. Jamie has been a soccer coach for 10 years with 'Kids Love Soccer'. He graduated from UCLA with a Bachelor of Science degree in Physiology. Shawn is going to school to become an apprentice electrician. I ate dinner with Mogens Ravn, a software engineer from Winchester, MA; Jim Klima, a Catholic priest from Marion, OH; and Lee and Beverly Human from North San Diego, CA. Lee is a Physician and Beverly is a retired admin. assistant.
The mayor of Worthington, pop. 11,200, shared some history with us. Hog farming is very big business here. 15,000 hogs are slaughtered here every day - 4,000,000 per year.
More pictures: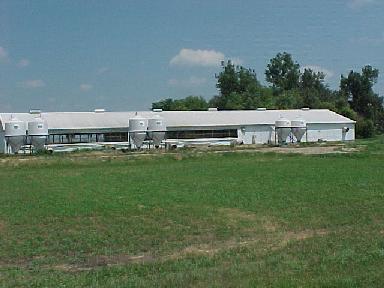 Hog barn or Hog house.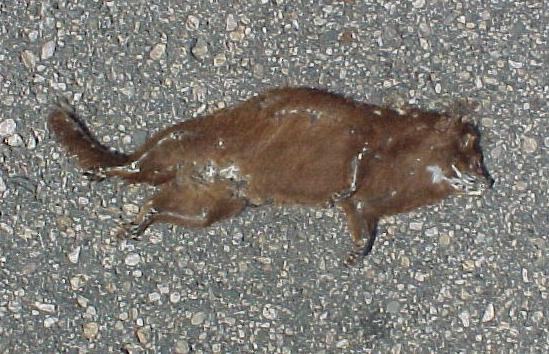 Road kill of the day. Gopher, I think.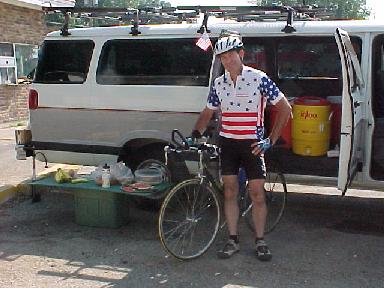 SAG stop, taking a break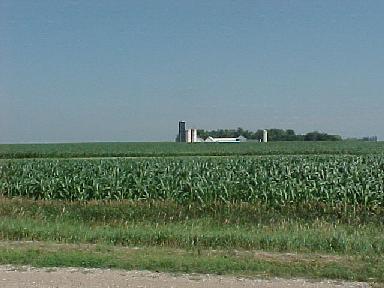 Corn field in Minnesota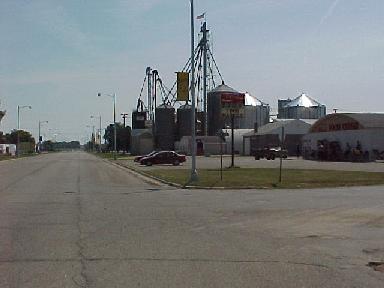 Adrian, a typical small MN town, small store, grain elevator, small cluster of houses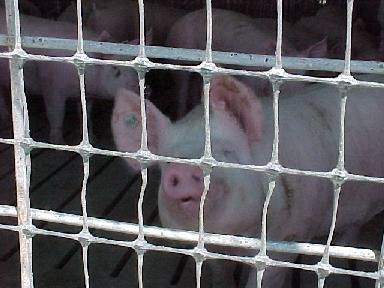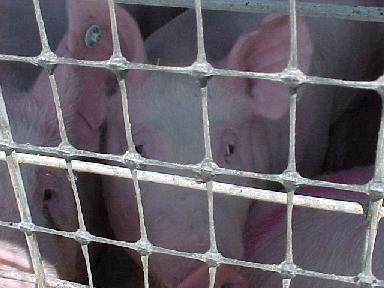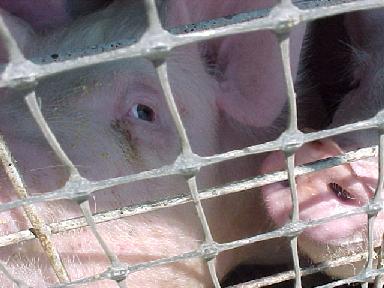 These guys look like they're just dying for me to ride them! Anyone care to join me???
[Editor's note: Sorry kids, no math quiz today!]
---
---

This page written and maintained by
Web Services