Day 23, July 15: Rapid City, SD to Wall, SD
58.8 miles; 12.9 mph, 4 hr 32 min 55 sec.
Up at 5:15, 6:00 continental breakfast at hotel, 6:00 load luggage, 6:30 on the road.
Today was supposed to be a gentle, rolling, overall downhill ride for 40 miles and then a 3 mile descent followed by a tough 5 mile climb. We had 19 turns in 11 miles just to get out of town. Then we hit a 15 - 20 mph headwind. At 30 miles out we got on interstate 90 and had 12 miles of riding on small gravel pressed into fresh tar. In the middle of the shoulder was a rumble strip. What a bumpy mess - and the headwind besides!!
It was physically exhausting.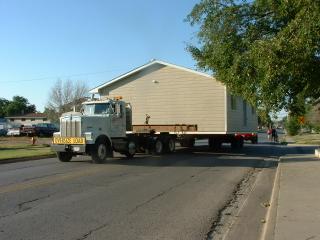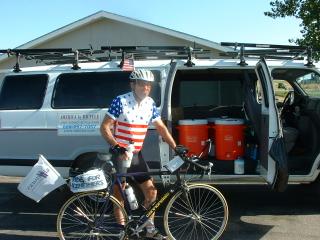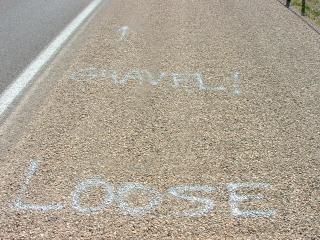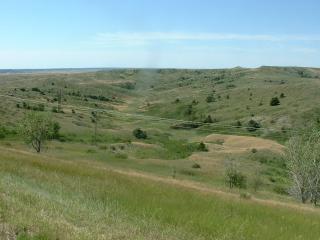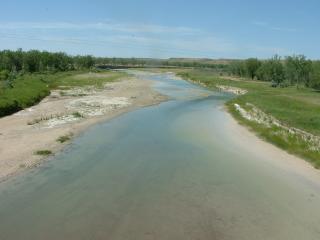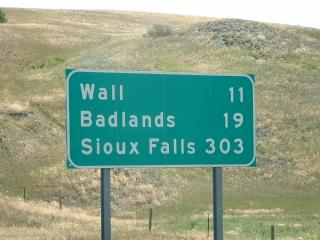 Tomorrow is a 117 mile ride to Pierre and 15 mph headwinds are again predicted. Also we will lose an hour sleep as we cross into Central time zone.
I went to check out "Wall Drug". There are hundreds of billboards for hundreds of miles around here advertising the store as you approach town. It is part of a tourist strip with every tourist item that you could ever want or maybe not want. I got some free ice water. That's what it is famous for. Years ago there was no cold water here and Wall Drug began giving out free ice water to customers, and it became a famous place to visit. I also had a buffalo burger and fries for lunch. It tastes very much like hamburger - I liked it.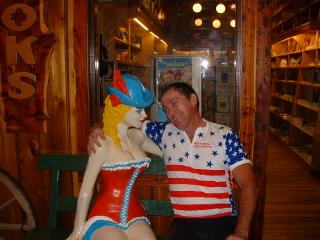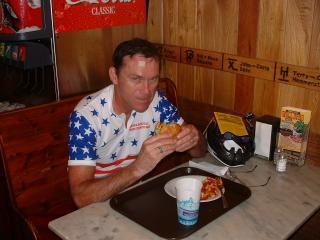 Today didn't offer much else for photo opportunities and I had to hunker down, be as aerodynamic as possible and concentrate on the road - pedal, pedal, pedal...