Day 21, July 13: Lusk, WY to Hot Springs, SD
95 miles, 16.4 mph, 5 hr 47 min 41 sec
Up at 5:00, 5:30 load luggage, 5:45 breakfast at Fireside Inn - buffet - scrambled eggs, bacon, home fries, homemade danish, cold cereal, fruit, milk, juice and coffee, 6:30 on the road.
Very mild this morning, temperature was 56F and forecast to be mid 90's by early afternoon. The scenery is starting to include some trees - we haven't seen too many trees in recent days on the prairie. At breakfast this morning Mike told us that we may get late afternoon thunderstorms, just like yesterday.
I stopped at SAG 1 for lunch at "Fresh Start Convenience Store". By now the temperature was at 96F. I had a chicken salad sandwich and a large pepsi. Nice that it was AC inside, but when I came outside I just about wilted from the intense heat. It was like walking into an oven.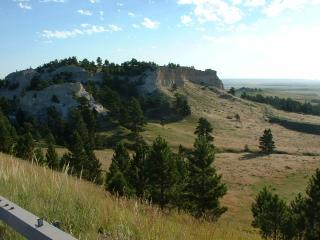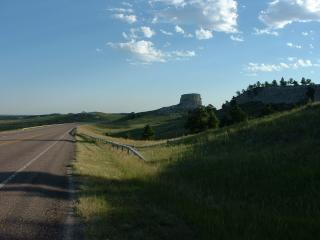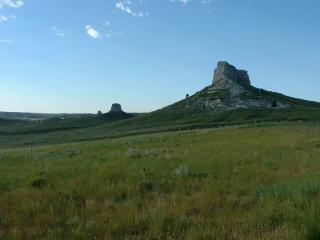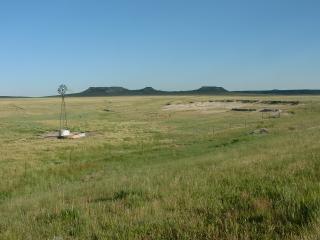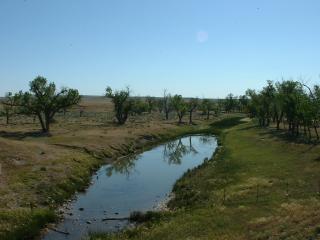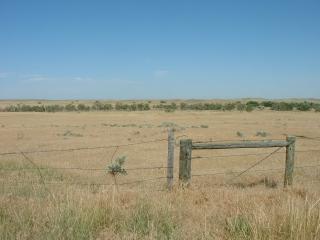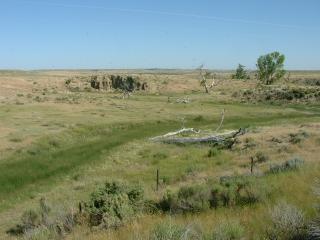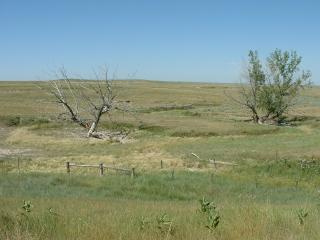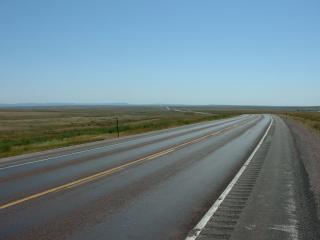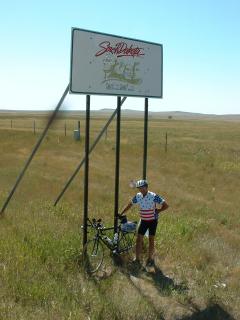 Couldn't eat too much because as soon as we left we had a 4 mile 6% climb, a 2 mile 6% descent, a 1 mile 4% climb and a 4 mile 6% descent into Hot Springs. I was in my small chain ring and lowest gear for the climbs and just kept pedaling. There was times when there was no wind, air temperature high 90's and intense heat coming up from the road. The heat would start in my feet and work up my body to my throbbing head - rather unpleasant. I don't talk in my journals very often about riding in this kind of intense heat, but it happens quite often. The last 15 miles of the ride the temperature was 106F.
The Budget Hills Inn was ok, but not like most of the hotels that we stay at. I washed 2 days of cycling clothes in the bathtub and tied my clothes to my little clothesline to that I tied to a post and my bike - everything was dry in about 3 hours. Dinner was at the Elkhorn, a popular local restaurant. I ordered roast buffalo but unfortunately they were out of buffalo - darn! - I was looking forward to it. Hopefully I'll get to try it before Sioux Falls. I had a wet burrito, route rap at 7PM. I'm 2 days behind in my journals - trying to get caught up...