Day 11, July 3: Mountain Home, ID to Twin Falls, ID
101.1 miles; 14.1 mph, 6 hr 18 min 32 sec
Up at 5:15, load luggage 5:45, 6:30 breakfast buffet at AJ's restaurant, on road at 6:30.
Today was a very long day. I actually rode 101 miles, mainly because of an unexpected detour to see a box canyon that was not on the planned route. It was a bit chilly for about 2 hours, about 50F but warmed up by early afternoon to mid 90's.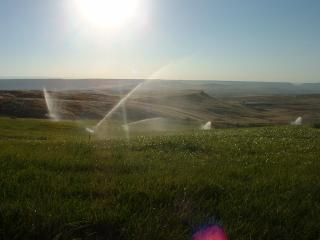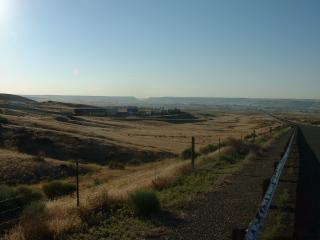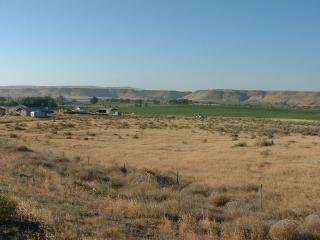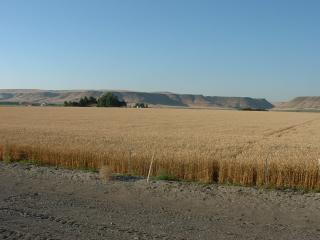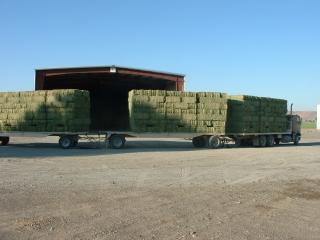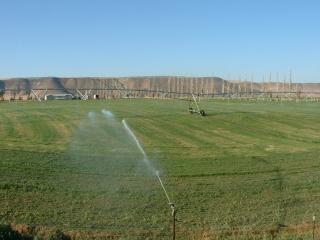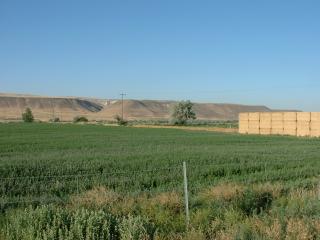 Today we saw sugar beets, corn, onions, cucumbers, potatoes, grapes , alfalfa and winter wheat. All crops grown out here have their own irrigation system. Most of all we see top irrigation, some type of sprinkler system. Also, canal irrigation is used - the water flows down narrow canals between rows of raised beds. It is kinda weird to see beautiful green plantings on one side of the road and dusty brown scraggley sage brush on the other side of the road.
I got a flat tire at 50 miles. It was a side wall puncture. I carry 2 spare tubes with me, so it was OK.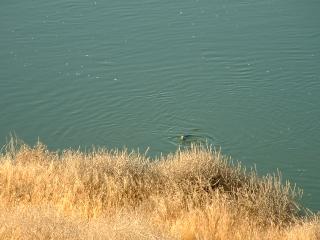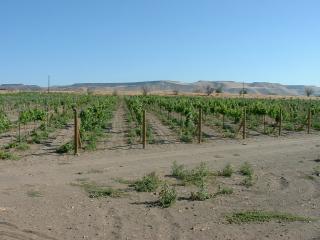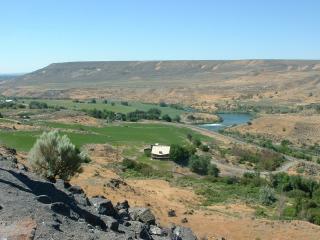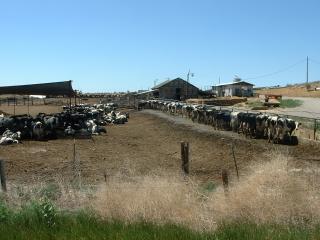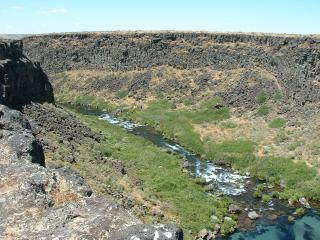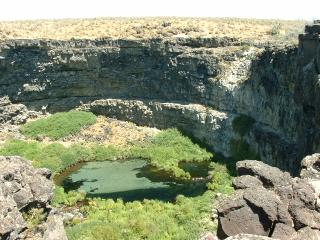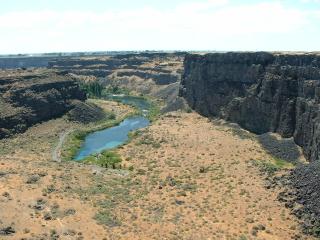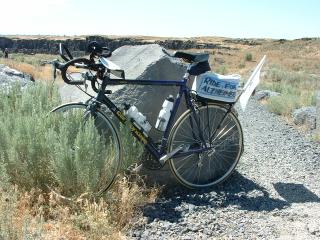 At about 72 miles I deviated from our route to view a box canyon. It is nothing more than a hugh hole in the ground with vertical sides but geologically beautiful. It had a pretty stream flowing down the middle. I saw a new wild flower, a pretty yellow star shape. Our route kinda follows the Snake River Valley so we often have great photo opportunities.
I stopped for lunch at a Subway at about 2:30 PM., and had a foot long 3 meat combo and 2 16 oz. Pepsi's.
When we got to the second box canyon I parked my bike in a SAGE bush. The SAGE told my bike that my flat tire was a warning and more may occur. The SAGE also said "A cruise is necessary with Donna." HMMM! I think I need to think about this. I need to have another chat with the SAGE soon.