Day 13, Aug 4;
London Ontario, Canada to Brantford Ontario, Canada; 71.5 miles; 15,1 mph; 4h 45m 20s

Up at 6:30, Breakfast buffet at hotel, Load luggage 8:00. Interesting situation at breakfast, we had to use a hotel coupon they gave us yesterday and couldn't go back for seconds, so we had to get it all at once. I asked for 2 scoops of scrambled eggs, 2 sausage, and 3 pancakes. The lady served me my food up to 2 pancakes and a large one was next in the pile. She flipped the large one aside and gave me the smallest one she could find! I also had cold cereal and juice. Then I was part way through eating and got up to get some more syrup and when I got back a waitress had removed my plate, I told her that I hadn't finished yet, she said "sorry" and walked away! What the...? Oh well!!
On the road at 8:15...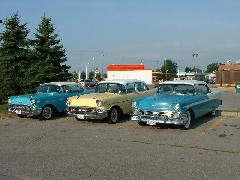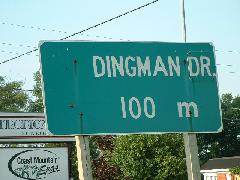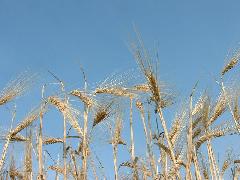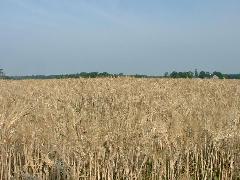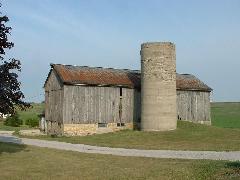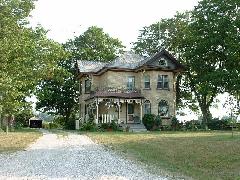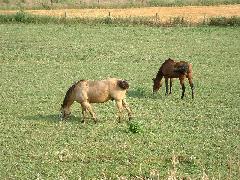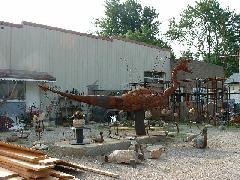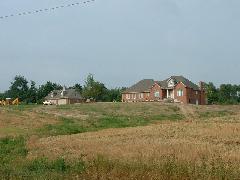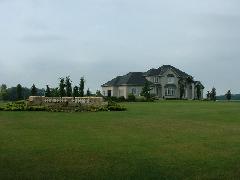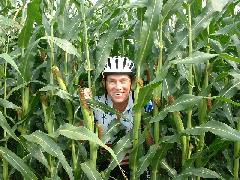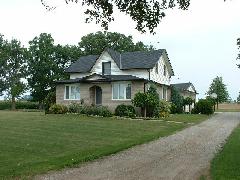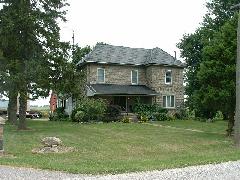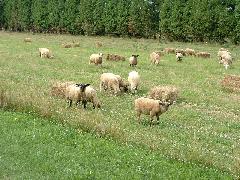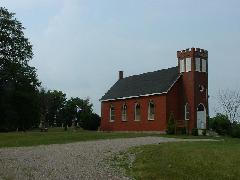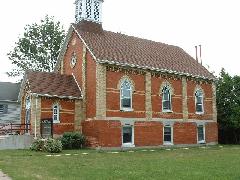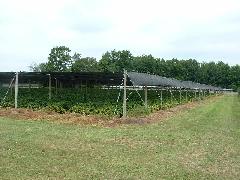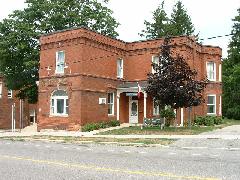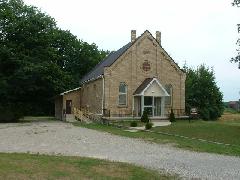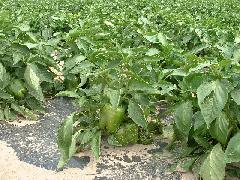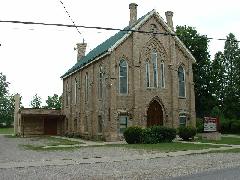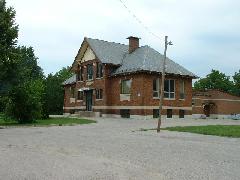 I took a lot of pictures today to try to show as much as possible the Canadian character. At first glance it looks very much like the United States but there are some differences. Canada is more bicycle friendly and people are friendlier when you talk to them. The geography of the country is very similar to the U.S. and many of the same crops are grown there. I've been told that the Canadian government doesn't control prices that farmers have to accept and the result is farmers make more money so can afford to live in a big house, spend their money to "keep it up", do repairs on other farm buildings and have well manicured yards and gardens. The churches are quaint and very attractive. They all have their own style and character. I seemed to take pics mostly of Presbyterian churches and one Catholic church but there are others.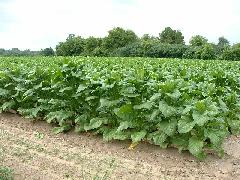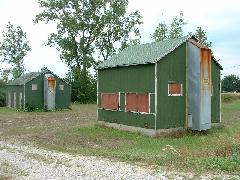 The tobacco that is grown here is for cigarettes and the plants are very healthy. The tobacco leaves are dried in drying shacks with forced heat (see pic). Ginseng, an Asian herb, is grown on many farms. The part of the plant that is used is the root.. It has to be grown in shade or the sun scorches it and it dies. The seeds need to be treated and buried for a year in a special container in the ground before they can be planted for a crop. The seeds are contained in a seed head at the top of the plant. When the seeds are planted it takes 4 years for the plant to become mature enough to harvest. Plants growing in Asia that are 20 years old may sell for as much as $1,000. (see pic)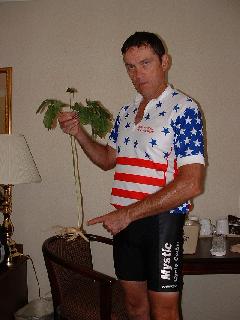 The plant that I am holding is a 4 year old plant and not of particular good quality. There is a fungal disease that attacks the plant so that presently here in Canada, following a planting that is harvested in 4 years the soil is poisoned for future Ginseng planting. If you do plant again in the same soil the plants die in the 3rd year. This is what a local far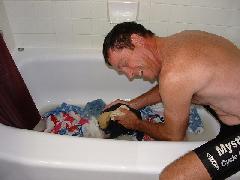 mer told me.
I arrived at the Holiday Inn in Brantford at 2:30, washed some clothes in the tub, hung them out to dry on the balcony on my little clothes line, and wrote my journal for today. Dinner was a buffet at 6:00 here at the hotel. I gave a little talk about Ginseng and those of us that were leaving at Niagara Falls were asked to say a few words about our experience with ABB. It was a nice evening. Lights out at 11:30.